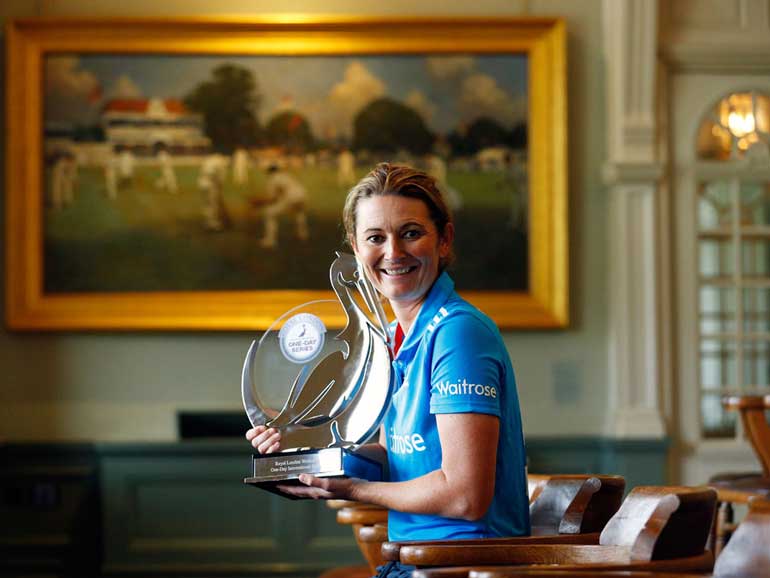 Charlotte Edwards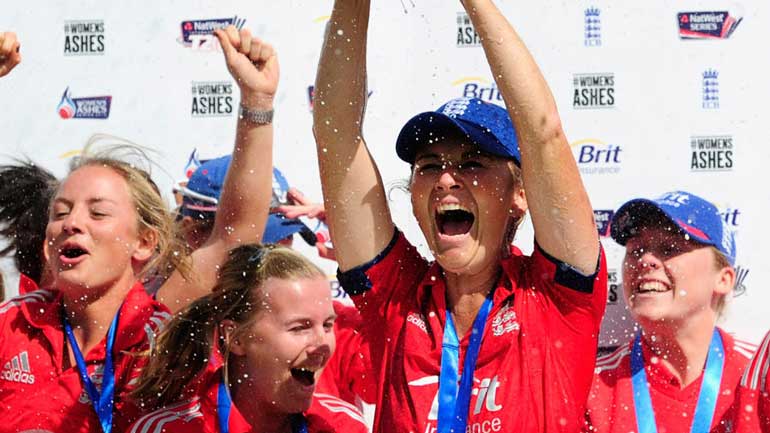 ESPNCricinfo: Charlotte Edwards has announced her international retirement, bringing an end to a 20-year career, in which she captained England for ten and became one of the most influential women in British sport.

Edwards, who will continue playing at domestic level including the forthcoming first edition of the Women's Super League, took the decision following England's 2016 World T20 campaign, where they went out in the semi-finals against Australia.

The exit was followed by strong criticism by head coach Mark Robinson about the team's lack of fitness and he also declined to confirm that he would endorse Edwards continuing as captain. She had previously hoped to continue until at least the 2017 World Cup, which will be staged in England.

"Everyone who knows me – and how much I love playing for England – will appreciate what a difficult decision it has been for me to retire from international cricket," she said. "It's a decision I've reached after much thought and detailed discussion with Mark Robinson and Clare Connor about what is best for the team going forward.

"I have given 20 years to playing for England and I leave very proud of the standing in which the women's game is held and of my contribution as a player and captain. As a 16-year-old girl making my debut for England, I couldn't have dreamt that I would have had such an amazing time with so much success. I've travelled the world, won World Cups and Ashes series and shared it all with some of my closest friends.

"However, nothing lasts forever. I believe now is the right time for a new captain to lead the team forward and for young players to be given more opportunities to make their mark on the international game. After honest and open discussions with Mark, it became clear that he wants to build a new team and I fully support that. I would have loved to have carried on and whilst I am disappointed that I won't be doing so, I fully understand and respect what Mark is looking to do. This is a new era and he wants other players to come to the fore to build a strong team."

Edwards made her debut in 1996 and 10 years later was named captain, taking over from Clare Connor, who is now the ECB's director of women's cricket, and went on to serve for a length of time rarely seen in international sport.

Overall she scored more than 10,000 international runs across the three formats – a mark of her longevity was that she was comfortably England's leading run-scorer at the recent World T20 in India – and during her career the women's game has seen huge change, most recently with the introduction of central contracts and the continued growth of the T20 game.

Although England's fortunes have waned of late, there was plenty of success earlier during Edwards' tenure. She secured three Ashes series victories and led England to the World Cup and World T20 double in 2009, beating New Zealand on both occasions, firstly in Sydney to secure the 50-over title and then the T20 triumph at home.

"Twenty years is a long time and so I have many people to thank: my family, my friends, every single coach who has helped me get better during my career, all the support staff and my England team mates over the last two decades," Edwards said. "They are all special to me and I couldn't have achieved even half of what I have without them."

Connor said: "It is impossible to quantify Charlotte's contribution to England women's cricket in a few words, so great has her influence and inspiration been as a leader, and so prolific her record as a batsman. In a staggering career spanning 20 years, she has achieved it all. She has witnessed great change: from making her debut in 1996 when, aged 16, she paid £50 for the privilege of her first England blazer to turning fully professional for these twilight years of her career."

Tom Harrison, the ECB Chief Executive, said that Edwards "leaves the most wonderful legacy, having inspired countless women and girls around the world to pick up a bat and a ball and play the game she so clearly loves."

Edwards' successor as captain will be announced in the coming weeks with Heather Knight, the current vice-captain, and Sarah Taylor the likely frontrunners.