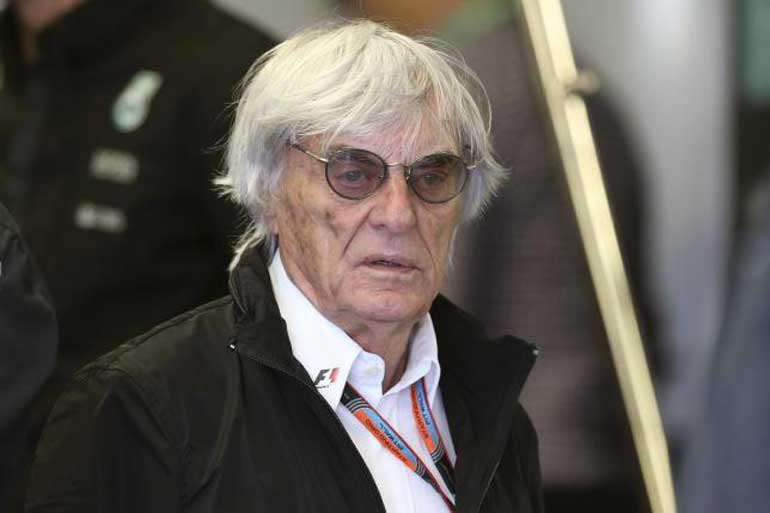 Formula One supremo Bernie Ecclestone walks in the Mercedes team garage during the third practice session of the Canadian

F1 Grand Prix at the Circuit Gilles Villeneuve in Montreal 6 June – REUTERS
REUTERS: Bernie Ecclestone has raised the prospect of Imola returning to Formula One as he seeks to keep Ferrari's home Italian Grand Prix on the calendar after Monza's contract runs out next year.

"Yeah, yeah. Maybe we will be back to Imola, let's see," the sport's 84-year-old commercial supremo told Reuters at the Austrian Grand Prix when asked whether he was talking to both circuits about the race's future.

"We want to keep Italy. I'd like to get Germany back," added the Briton.


Imola replaced Monza as host of the Italian Grand Prix in 1980, when the historic venue near Milan was being refurbished, and stayed on the calendar from 1981 to 2006 as the San Marino Grand Prix.

The death of Brazilian triple world champion Ayrton Senna at the Dino and Enzo Ferrari circuit in 1994 led to a safety revolution and that tragedy remains the last driver fatality during a race.

Monza, the fastest track in F1, has been on the calendar since the championship started in 1950 and is loved by Italians as the 'Pista Magica'.


However, the contract expires in 2016 and the future has been clouded by uncertainty over whether a new deal can be agreed.

"I don't think we'll do another contract, the old one was a disaster for us from the commercial point of view. After 2016, bye bye...," Ecclestone told the Gazzetta dello Sport last July.

The same newspaper reported this week that Ecclestone had met representatives of Imola in London but had heard nothing from Monza since a meeting in Monaco in May.


"It's useless to keep on talking. In order to have a grand prix, you need money. If the money is there, the race takes place," he said.

Imola mayor Daniele Manca said separately that the race could be alternated between Italian circuits, as has been the case in Germany in recent years with the Nuerburgring and Hockenheim.

The threat to Monza is not considered an empty one, despite it being Ferrari's home circuit and an historic pillar of the sport.

France, the birthplace of motor racing whose language and influence still permeate the sport, disappeared from the calendar in 2008.

Germany is absent this season due to financial difficulties and a drop in attendances since Michael Schumacher retired.

Belgium and Canada, two other popular circuits with drivers and fans, have been dropped in the past due to commercial issues.