MS Dhoni light-heartedly dismissed questions over his leadership after India were consigned to defeat in their one-day international series against Australia on Sunday.

The scrutiny upon India's ODI captain is likely to intensify after the three-wicket loss to Australia in Melbourne put the five-match series out of their reach, with the hosts taking an unassailable 3-0 lead.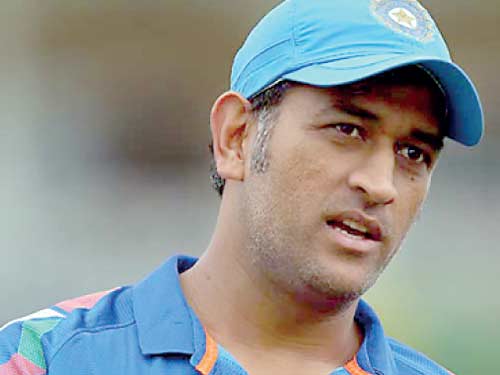 MS Dhoni
India have won only one of their last four series in the 50-over game.

Despite the string of poor results, Dhoni jokingly suggested a review of his captaincy could only be done through legal proceedings with a public interest litigation (PIL).

"There will be a conflict of interest if I start reviewing my performance. We would have to put a PIL to judge my performance as the skipper," Dhoni said.

On a more serious note, the captain highlighted inexperience in India's bowling attack as something that needed to be addressed going forward.

"It is not about the leader. I am captain at the moment and somebody else will come later. It is more important to see the areas we are lacking, the departments which have to improve when it comes to shorter formats," he added.