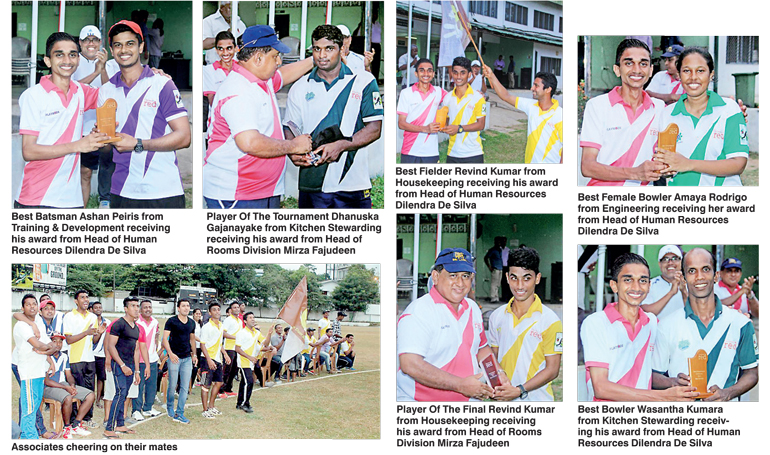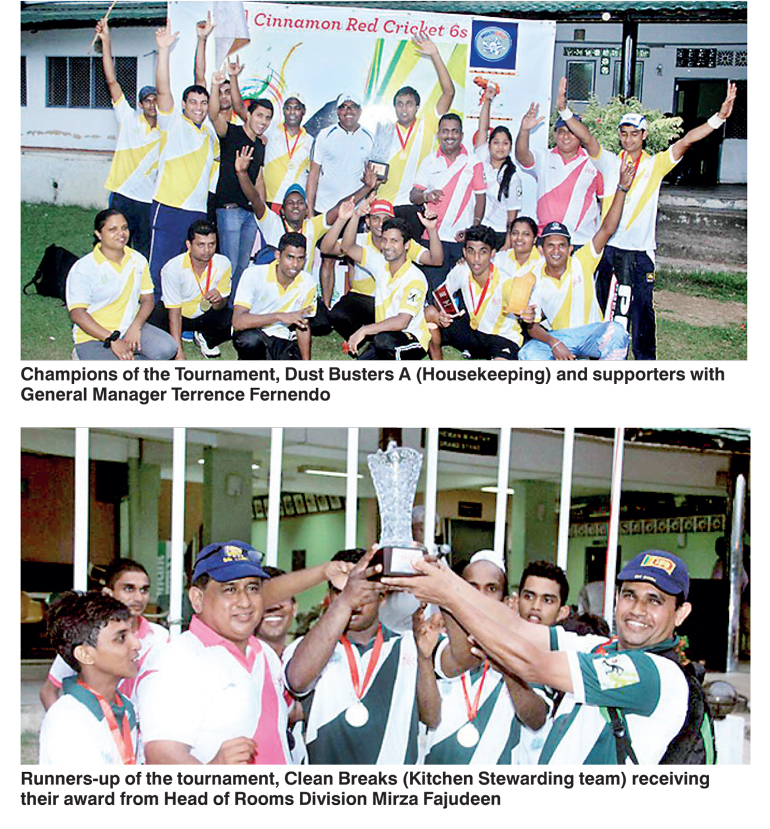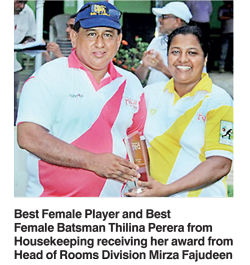 Cinnamon Red Colombo held its debut Inter Department Cricket Sixes on Saturday, 15 August at the Moors Grounds.

Kitchen Stewarding 'Clean Breaks' and Housekeeping 'Dust Busters' clashed for the finals at the first-ever championship, with Dust Busters taking home the winning trophy, after a nail-biting match.

Keeping things interesting as well as creating an opportunity for anyone who loves cricket to participate, every team was represented by a female player who opened the game. The tournament saw 10 teams representing various departments of the hotel battling it out on the field.

Thilina Perera (Housekeeping) took home the double honours of Best Female Player and Best Female Batsman while Amaya Rodrigo (Engineering) was awarded the title of Best Female Bowler. Best Male Batsman was Ashan Peiris (Training and Development) and Best Bowler Wasantha Kumara (Kitchen Stewarding). Revind Kumar of (Housekeeping) was recognised as the Player of the Final and Best Fielder while Dhanuska Gajanayake (Kitchen Stewarding) was accolade as the Player of the Tournament.

To cheer on their colleagues, a large number of Cinnamon Red associates gathered at the grounds as well. Keeping to the true spirit of Sri Lankan cricket, a papare band created the perfect ambiance for all to enjoy a fun-filled day.

Cinnamon Lakeside General Manager Dermot Gale, Cinnamon Grand Resident Manager Chris Quyn and Sector Head Human Resources – City Hotels SujeevaCooray also attended the tournament.