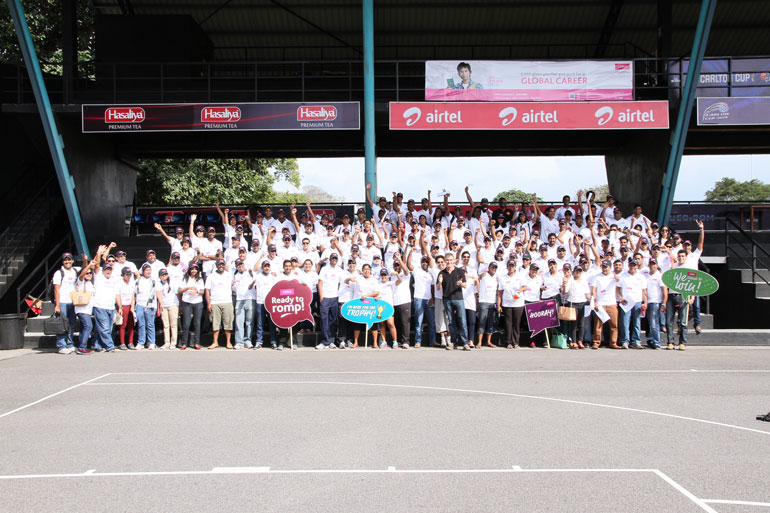 Tour de Colombo
CIMA Sri Lanka for the second consecutive year is organising the CIMA Tour de Colombo, a team-based competition designed to test competitors' mental and physical prowess as they race through the bustling streets of Colombo, overcoming a number of challenges and roadblocks while working to outwit their fellow competitors and complete the course in the shortest possible time.

Tour de Colombo is part of this journey to drive experiential learning across its membership fraternity, while also engaging colleagues, friends and families through a fun-filled and memorable experience for all.

The key outcome of CIMA Tour de Colombo is to challenge participants to put their wits to the test against some of the brightest minds in Sri Lanka. It will allow participants to showcase their tactical thinking and planning skills on an interesting and different playing field – the streets of Colombo.

The participants will be given challenges that are not so much physical but rather more geared towards exercising skills such as team collaboration, problem solving, contingency planning, leadership and decision-making; but all in a spirit of fun and camaraderie.

The race event will be managed and executed by a professional event planner with a significant amount of experience in organising such events for leading corporates and social organisations.

Whilst open to the general public, the only entry criteria set is that each team of five should carry at least one CIMA member (an associate or fellow holding the CIMA charter).

CIMA Sri Lanka also hopes to create a carnival type atmosphere at the venue where the race will begin and end - the Henry Pedris basketball stadium at Havelock Road, Colombo 5. There will be food stalls, drinks stalls and music throughout the evening.

The event is planned for 1 November. The registration of teams commences at 1.00 p.m. while the race will kick off at 2.00 p.m. The awards ceremony and fellowship evening is planned to kick off at 7.00 p.m. Already team nominations have come in from diverse groups.

Since the event doesn't have any specified team structure, apart from the singular requirement of one CIMA member being in the team, it has seen a very diverse mix of teams registering over the last few days; comprising groups of friends, office colleagues and in some cases even family members.

To register contact Gayani de Soyza on +94(0)112503880 (ext. 218). Registrations will be open until 28 October.