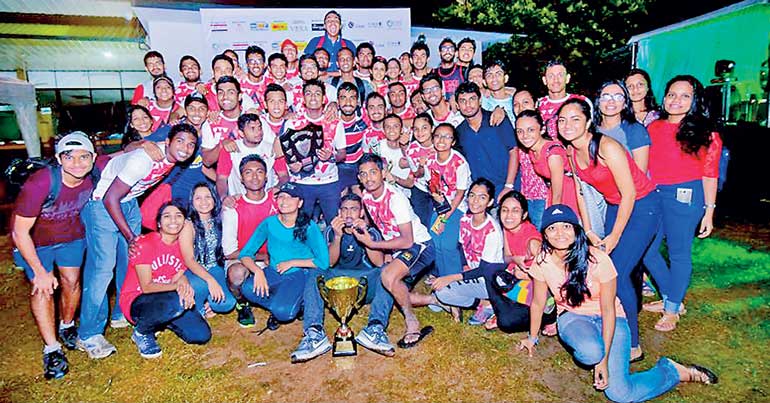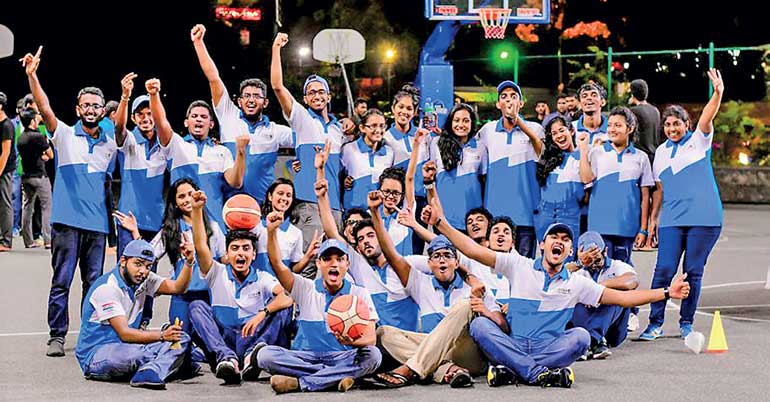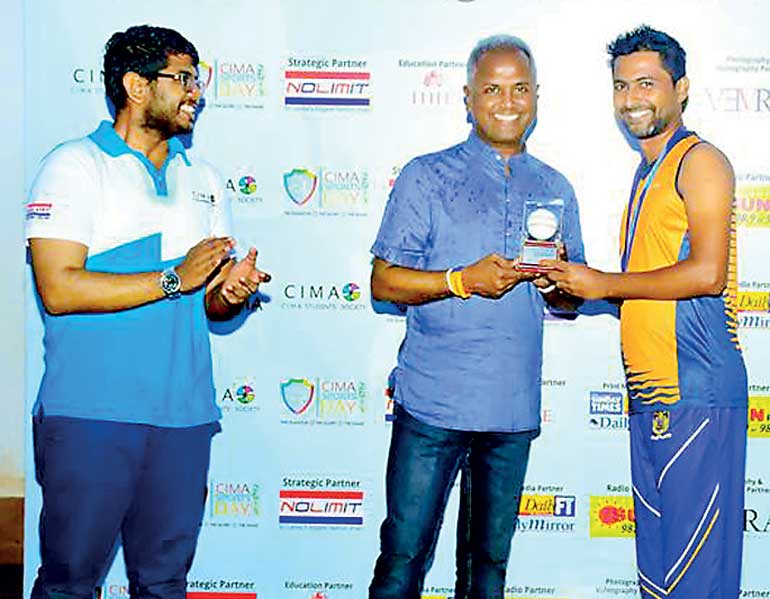 CIMA Sports Day 2017, a two-day sports extravaganza organised by the CIMA Students' Society (CIMASS), was held recently for the 20th consecutive time under the tagline 'The Glamour. The Glory. The Game'. This year's event offered a wide array of sports namely cricket, tag rugby, futsal and netball. The event highlight was the Urban Challenge, a combination of a scavenger hunt and a race, designed particularly to engage and stimulate the audience.

Moreover, CIMA Sports Day 2017 is aligned to the Education Beyond Ability (EBA) CSR initiative which refurbished a special needs centre of Dehigahalanda Maha Vidyalaya, with the help of Foundation of Goodness and Schools Relief Initiative last year. The surplus generated from Sports Day will be channelled towards EBA, which aims to enable children with learning difficulties to be equipped with equal learning opportunities, and spread awareness about their requirements throughout Sri Lanka.

Under the Corporate Category, KPMG clinched the trophy for futsal, whereas UB Finance were the winners for cricket. The team from Sri Lankan Airlines won the trophy for tag rugby. As for the contenders under the Institute Category, Wisdom secured both the futsal and tag rugby trophies, while Achievers secured the netball trophy. In Cricket, Achievers emerged as the winners after contending for the trophy against a team from Imperial College in an intense finale. The Overall Champions Shield was awarded to Achievers Lanka Business School, thus making it the second consecutive year for which Achievers clinched the Shield. Sports Day 2017 featured a live performance segment showcased by the extraordinary band Hot Chocolate.


Kushil Gunasekara, Founder and Trustee of the Foundation of Goodness presided the event as the Chief Guest. Sri Lanka's biggest and largest online fashion and lifestyle store Nolimit Ltd., was the Strategic Partner for the CIMA Sports Day 2017.More organisations supported this year's event: Imperial Institute of Higher Education as the Education Partner, Wijeya Newspapers Ltd. as the Print Media Partner, SunFMas the exclusive Radio Partner, Ralhum Sports as the Sporting Partner, Vevra as the Photography and Videography Partner; whilst PaanPaan and Choco Luv stepped in as the Urban Challenge Partners for CIMA Sports Day 2017.