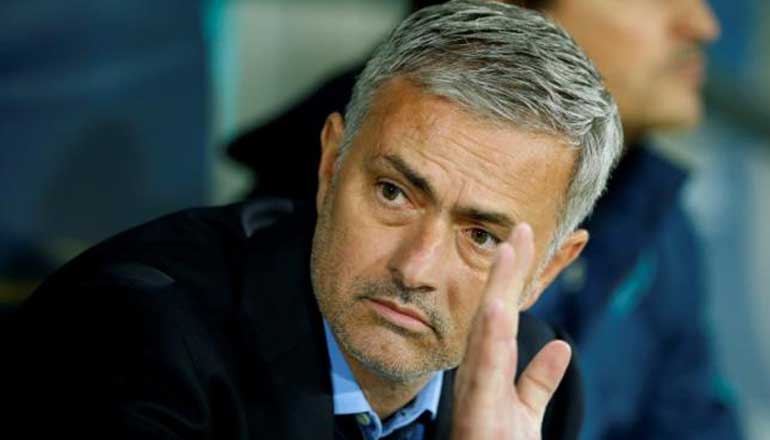 Reuters: Chelsea's website hailed Jose Mourinho on Thursday as the best manager in the club's 110-year history but it did not stop Russian owner Roman Abramovich firing him for the second time in eight years.

One sacking could be considered risky but a repeat performance just a few months after handing the Portuguese a new four-year contract appears foolhardy, even in the mad world of Premier League football.

Chelsea fans who were taking in the news outside Stamford Bridge spoke of their shock.

They criticised the club for a lack of loyalty to a manager who delivered three Premier League titles and numerous other trophies during his two spells in charge.

They should be used to it. After all, this is the club that sacked Italian Roberto Di Matteo a few months after he delivered Champions League glory in 2012 and got rid of Carlo Ancelotti a year after he won the 2010 Premier League and FA Cup double.

But Mourinho is different.

Ever since walking into Stamford Bridge for the first time in 2004, calling himself 'A Special One', he has commanded the complete loyalty of the fans.

He also won one FA Cup and three League Cups and used the Abramovich millions to sign some of the finest players in the game.

Mourinho may even have led them to the Champions League crown, the only gap on his Chelsea CV, this season but we will never know.

Even with nine defeats in the first 16 Premier League games, a calamitous start for any club, let alone champions, the supporters have still sung his name continuously.

Those fans will now be questioning whether 'player power' has cost them the services of a manager who, despite his terrible time this season, will be a candidate for any of the top jobs that become available in football's revolving door.

Even a manager of Mourinho's skill has been stumped by the chronic loss of form of Eden Hazard and Diego Costa, players who were instrumental in Chelsea winning the title by eight points in May.

Spain striker Costa has scored only three league goals this season and threw his bib towards the manager in frustration when he was an unused substitute against Tottenham Hotspur.

Hazard, the league's Player of the Year last season, has been almost unrecognisable this term and Mourinho looked perplexed when the Belgian pulled up injured and wasted no time in walking off the pitch during the 2-1 defeat at Leicester City on Monday.

Cesc Fabregas, another player unable to match last year's performances, said the squad must take the blame.
Wenger believes 80 points could be enough to win title
The race for the Premier League title will be a lot closer due to the highly competitive nature of the league and 80 points could be enough to clinch the title, Arsenal Manager Arsene Wenger said ahead of Monday's clash with Manchester City.

Manchester United were the last team to win the league with 80 points back in 2011 but Chelsea needed 87 points to lift the trophy last season.

Wenger also stressed the importance of taking points off their main rivals this season and is keen to start in Monday's "massive" game against City.

"It looks to be very tight. We have played 16 games and the top team is on 35 points, so it means that the Premier League could be decided at around 80 points," Wenger told reporters on Thursday.

"If you look at the results it looks as though the consistency will be the main priority in this league because every week you are surprised by the results," he added.

"It is a massive game (on Monday). When we play at home you want to win because we are ambitious and we feel we have the chance to come out in a strong position after Christmas.

"It will be a very tight game because if you look at the numbers since the start of the season, offensively and defensively the numbers are very close.

"Manchester City has huge individual potential with David Silva and Sergio Aguero coming back and so we will need a top, top-level team performance."

Arsenal, who are second in the league table, will hope to open a four-point gap between themselves and third-placed Manchester City with a victory on Monday.