REUTERS: A potential bid to host the 2028 Olympics from Brisbane gained further traction on Friday with the Australian Olympic Committee backing the decision to fund a further feasibility study.

Local media reported on Friday that mayors from south-east Queensland had agreed to fund a more detailed feasibility study on the possibility of hosting the Games in the region.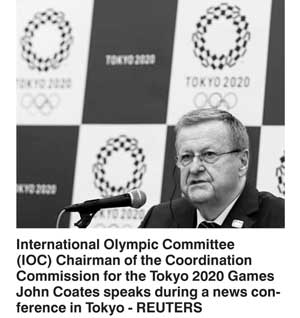 "The Australian Olympic Committee (AOC) has supported the concept of a feasibility study from the outset," AOC President John Coates said in a statement. "We see this as the first step in the process."

Coates added the AOC would back the bid further if the study adhered to two principles from the International Olympic Committee around meeting long-term sporting, economic, environmental and social needs and using existing facilities.

"We believe this would be possible given the existing venues and infrastructure spread throughout the entire Council of Mayors area of south-east Queensland," Coates added.

"The current venues centred on Brisbane, the Sunshine Coast and Gold Coast would be boosted by the additional venues being built as part of the 2018 Commonwealth Games."

A year-long pre-feasibility study released in July concluded the region had the capability to bid for and host an Olympics.

The decision would also prove something of a fillip for IOC bosses, who are concerned the Games is losing its lustre, with a pattern of cities pulling out of bidding for both summer and winter Games after baulking at huge costs required.

The mayor of Rome Virginia Raggi pulled the plug on the Italian capital's bid to host the 2024 Olympics earlier this week, saying staging of the Games would bury the city in a mountain of debt and tonnes of concrete.

Brazil spent about $ 12 billion on the Rio Games last month, which proved a sporting success but was marred by complaints over budget overruns and infrastructure delays.

Los Angeles, Paris and Budapest are the remaining bidders for the 2024 Games, with a decision due in September 2017.

Biding for the 2028 games kicks off in 2019, a year after the Gold Coast, which is part of the wider Brisbane bid, hosts the smaller Commonwealth Games.