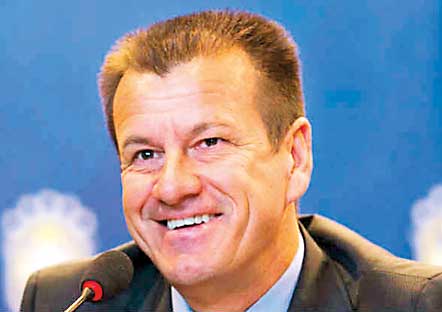 AFP (Rio De Janeiro): Brazil sacked national coach Dunga on Tuesday (Jun 14) after their humiliating group-stage elimination from the Copa America Centenario.

The Brazilian Football Confederation (CBF) said in a statement it decided to fire Dunga and "dissolve the Brazilian national team's coaching staff" following their latest debacle. The news came after CBF officials met with Carlos Caetano Bledorn, alias Dunga, earlier on Tuesday.

The exit from the Copa America centennial edition in the United States was the latest blow to demoralised, recession-hit Brazil. The country was still recovering from the national team's 7-1 World Cup semi-final thrashing by Germany on home soil in 2014.

After an opening 0-0 draw with Ecuador was followed by a 7-1 win over Haiti, Brazil needed a draw with Peru on Monday to reach the quarter-finals of the Copa. Instead they crashed out of the tournament after losing 1-0 to a disputed goal.

Peru's Raul Ruidiaz appeared to bundle in a cross with his arm to score late in the second half.

It was the first time in three decades that Brazil had exited the tournament at the group stage.

National 'humiliation'

Brazilian media speculated that Dunga would be replaced by Tite, coach of Sao Paulo side Corinthians.

The 55-year-old led Corinthians to a double of the regional Copa Libertadores and Club World Cup in 2012. The following year his side won the Copa Sudamericana.

The CBF had yet to announce Dunga's successor on Tuesday afternoon, however.

Speculation had swirled that Dunga was on his way out, although he had said he was not afraid of the sack. "I am only afraid of death," Dunga told reporters in the wake of Sunday's defeat.

He had called for patience, insisting the five-time World Cup champions were at an early stage of a transitional period.

But as of Tuesday, Brazil were searching for a new coach just weeks away from hosting the Olympics in August.

At the Rio de Janeiro summer Games they will be seeking to win football gold for the first time. Dunga, 52, won the Copa America twice as a player and was captain of Brazil's 1994 World Cup-winning squad.

After months of sharp recession and political turmoil, Brazilians were looking to at least lay to rest the trauma of the 2014 World Cup.