Reuters: Former Manchester United great David Beckham says he is certain the club can go back to challenging for top honours under new manager Jose Mourinho.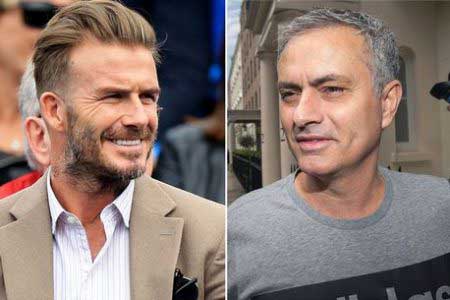 Since the retirement in 2013 of Alex Ferguson, who won more than 30 trophies during his 26-year spell in charge, United have landed just one piece of silverware – the FA Cup last season – and sacked two managers.

"I fully expect it to work. With Jose leaving Chelsea and now coming back into the Premier League with United, for me it is a great move," Beckham told Sky Sports.

"We have had quite a lot of change over the last few years. So now with Jose in there...he knows how to win titles."

The former Chelsea manager has already begun rebuilding at United, having signed defender Eric Bailly, midfielder Henrikh Mkhitaryan and striker Zlatan Ibrahimovic and, according to media reports, is keen on adding Juventus midfielder Paul Pogba.

Beckham is hoping Mourinho will help United regain the fear factor the club had under Ferguson.

"Man United definitely need ... to get back to being feared again," the former England captain said.

"Because we were always a club – and are still a club – that when teams come to Old Trafford, they know they are going to be up against it and they know they are probably going to lose."

Mourinho will mark his return to the Premier League when he takes United to Bournemouth for their first game of the season on 14 August.