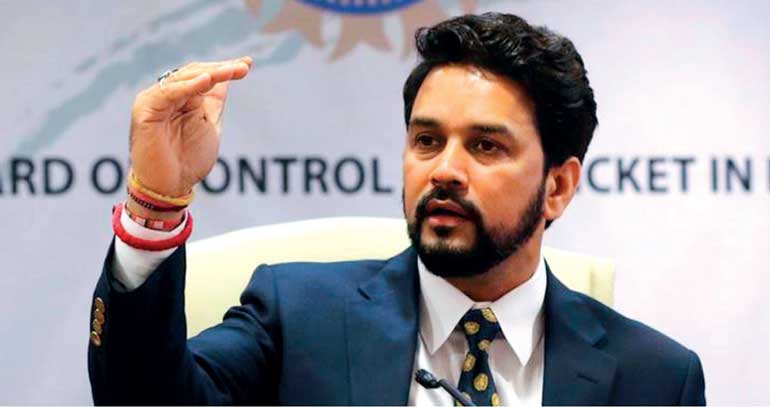 hamper Anurag Thakur, president of Board of Control for Cricket in India
Reuters: The Indian cricket board (BCCI) has rejected some of the Supreme Court's key recommendations aimed at administrative reform, a move that could bring sanctions from the country's highest judicial body.

The Court accepted in July most of the recommendations of the Lodha Committee, a three-member panel it set up to look into the operations of the world's richest cricket board, which is run by politicians and businessmen and has been criticised for a perceived lack of transparency.

In their report, former chief justice of India RM Lodha and two of his colleagues recommended age and tenure restrictions for top officials, as well as banning them from serving successive terms.

The BCCI, after a marathon special general meeting on Saturday, said in a statement it had adopted "important recommendations" made by the committee but made no mention of the age and tenure recommendations nor a "one state/one vote" policy.

"Wherever they (members) find legal challenges and practical difficulties, they have given their viewpoints and have not accepted those recommendations," BCCI President Anurag Thakur told reporters.

The BCCI said it would not be able to provide a 15-day gap between the India team's matches and the Indian Premier League Twenty20 tournament in 2017, as per the recommendations, as the Champions Trophy in England is scheduled around the same time.

Thakur said a detailed report would be sent to the Lodha Committee and submitted to the Supreme Court, which has scheduled the next hearing in the case for Thursday.

The Court had earlier said all of the committee's recommendations must be adopted by the BCCI.