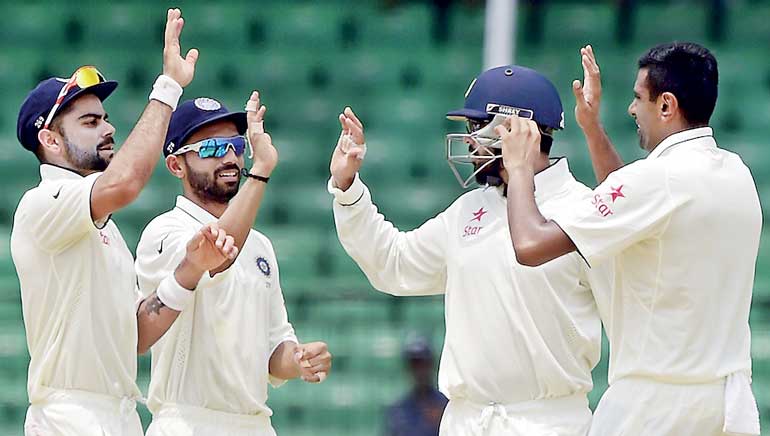 An overseas win against a top-ranked team could bring greater rewards for India's cricketers if the BCCI approves the performance-based incentive model – AFP
ESPNCricinfo: The BCCI is considering performance-based financial incentives for its international cricketers. The preliminary discussions for the proposal were held during the finance committee's meeting in New Delhi on Wednesday and the final decision will be taken at its next meeting on 22 July.

It is understood that the finance committee had directed IPL chief operating officer Sundar Raman to make a presentation on the basic structure of performance-based incentives. Raman reportedly explained how an overseas series win against a team like Australia would bring the players a larger bonus than a home win against a lower-ranked team.

The committee is expected to take a final call after studying the viability of the model over the next three weeks. A committee member confirmed that the performance-based rewards system will be in addition to all the benefits that the India cricketers enjoy at the moment.

The BCCI awards match fees of Rs. 700,000 (approx $11,000), Rs. 400,000 ($ 6,000) and Rs. 200,000 ($ 3,150) for every Test, ODI and T20 international appearance, respectively. The players are also given an annual, grade-based retainer of Rs. 1 crore ($ 158,000 approx for Grade A players), Rs. 50 lakh ($79,000 approx for Grade B players) and Rs. 25 lakh ($ 39,000 approx for Grade C players) respectively.

This is not the first time such a proposal has been discussed in the BCCI. After India's early exit in the 2007 World Cup, then Vice-President Shashank Manohar had proposed performance-based payments but it was eventually turned down.

The finance committee also decided to implement the women's retainer system in two grades from 1 October. While Grade A players will draw Rs 10 lakh per annum, players in Grade B will be given a retainer of Rs 5 lakh. The number of players to be offered retainers will be finalised by chief selector Shanta Rangaswamy in consultation with the BCCI secretary Anurag Thakur and President Jagmohan Dalmiya.