Cricket contest highlights Sikkens' customer-focused teamwork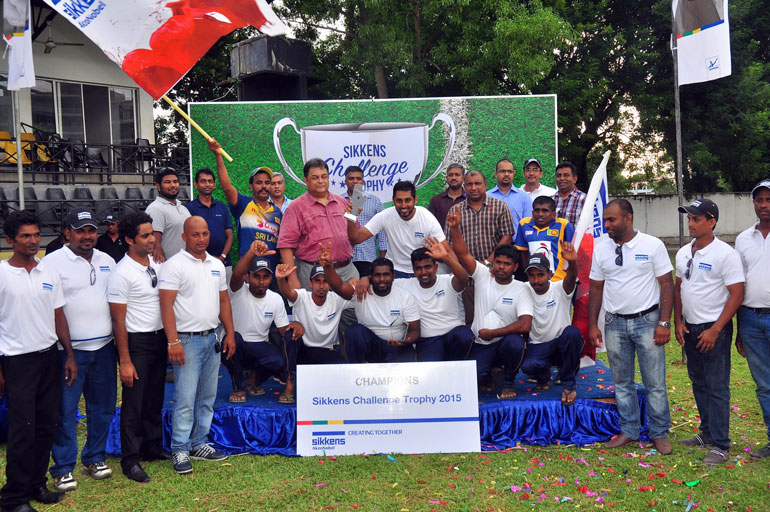 From left: AkzoNobel Paints Lanka Senior Technical Sales Executive Menuka Dasanayake, AkzoNobel Paints Lanka Senior Technical Sales Executive Nalaka Prabath, Champion Racing Driver Pasindu Peiris, United Motors Lanka General Manager Buddhi Singhage, AkzoNobel Paints Lanka Managing Director Gerald De Seram, Associated Motor Ways Director Nalaka Madugalle, St. Anthony's Motor Garage Director Jude Perera, United Motors Lanka Assistant General Manager Sudhakaran Pillei, Ideal Motors Deputy Chairman Aravinda De Silva, Platinum Auto Spa Chairman Kaushalya Samarasinghe, AkzoNobel Paints Lanka General Manager Graham Marshall and AkzoNobel Paints Lanka Business Development Manager (Body Shops) Dilshan Tharange'Äč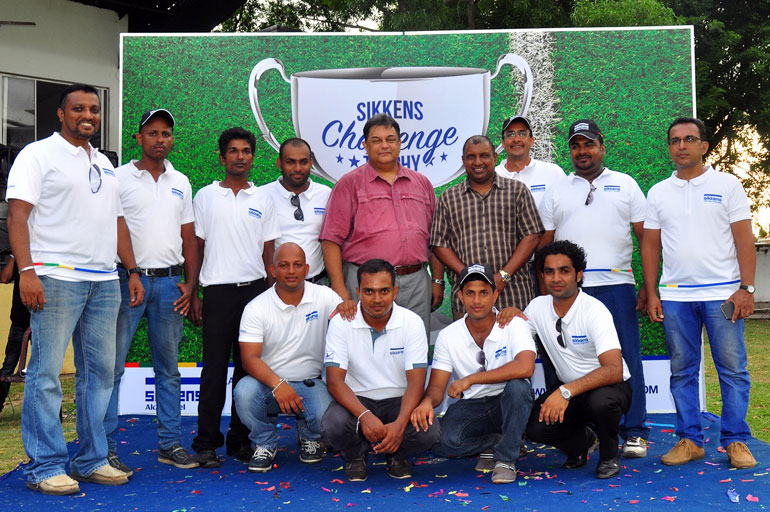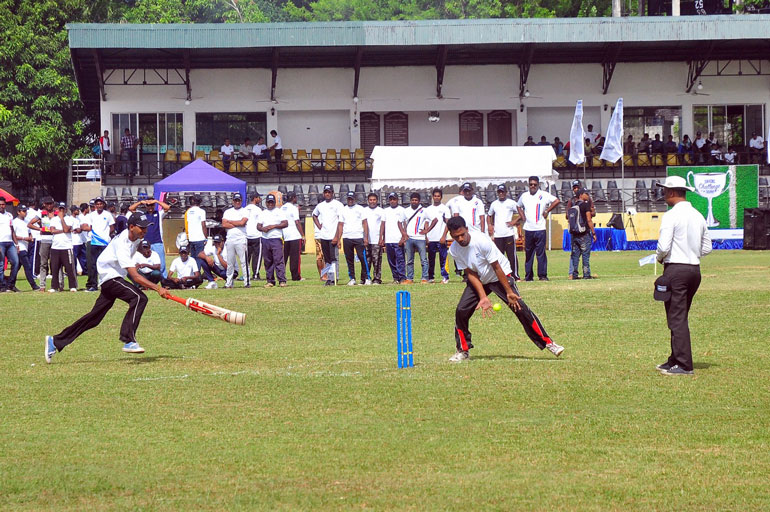 Still buzzing from the excitement of this year's Cricket World Cup, and eagerly anticipating summer visits from Pakistan and India, Sikkens customers in Sri Lanka responded wholeheartedly to AkzoNobel's recent cricket-themed event in Colombo.

AkzoNobel Vehicle Refinishes in Sri Lanka, were bowled over by the enthusiasm of 34 teams and more than 540 guests from the country's OEM and independent bodyshop network who were attracted to the friendly but competitive softball cricket tournament. The attendees also had the opportunity to meet the legendary world cup hero Aravinda De Silva, who scored a century against Australia in the 1996 Lahore finals.

As well as great entertainment and an enjoyable social activity away from day-to-day business, it provided ideal conditions in which to strengthen our partnerships for the benefit of individual businesses and the industry as a whole. An independent bodyshop, St Anthony's, ultimately won the Sikkens Challenge Trophy, but AkzoNobel recognised many other teams for their comradeship and team spirit with awards presented at the end of the game.

"The feedback we received from customers was fantastic and it's clear that this event has been very successful in drawing the industry together and helping us to work as one big team," says Dilshan Tharange, Business Development Manager (Body Shops) – AkzoNobel Paints Lanka.

Jude Perera, Director, St. Anthony's Motor Garage, commented: "We are thankful to AkzoNobel for pioneering such a wonderful event for the automobile paint industry. We were all so excited to compete with the giants of the industry and to become the champions of the Sikkens Challenge Trophy 2015! It was simply great to see the painters, bodyshop owners and all support staff enjoying fellowship and cricket with the Sikkens team. We would love to see it become an annual event. I am sure all other participants would agree."

Dishan Tharange added: "We have shown how well-chosen social activities can position Sikkens right at the heart of the automotive industry, and as part our customers' world, so people see us as their partner of choice. Cricket is a big passion in Sri Lanka and we hope to make the Sikkens Challenge Trophy an annual event."

AkzoNobel is a leading global paints and coatings company and a major producer of specialty chemicals. It supplies industries and consumers worldwide with innovative products and is passionate about developing sustainable answers for its customers. Its portfolio includes well-known brands such as Dulux, Sikkens, International and Eka.

Headquartered in Amsterdam, the Netherlands, it is consistently ranked as one of the leaders in the area of sustainability. With operations in more than 80 countries, its 50,000 people around the world are committed to delivering leading products and technologies to meet the growing demands of the fast-changing world.