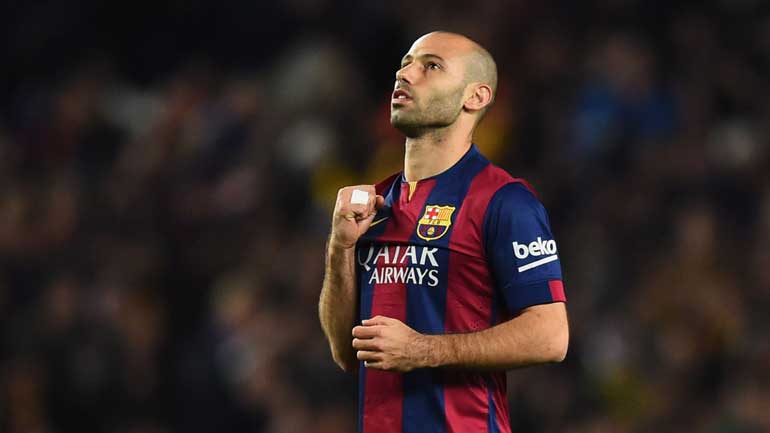 Javier Mascherano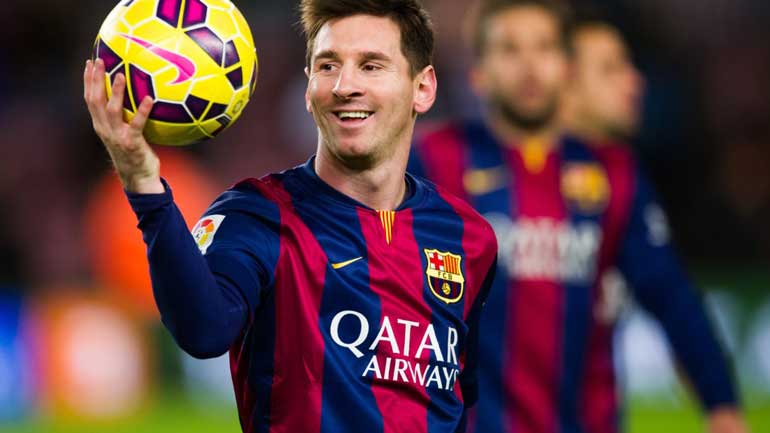 Lionel Messi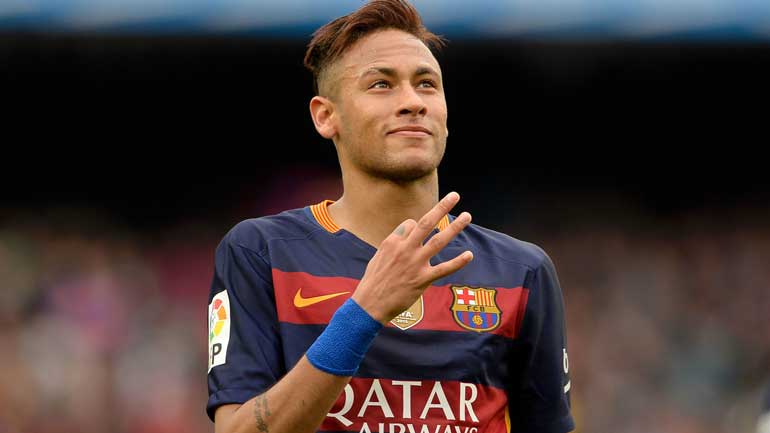 Neymar da Silva Santos
Reuters: Barcelona hope to extend the contracts of some of their top players, including Lionel Messi and Neymar, after announcing record revenue in 2015/16, club president Josep Maria Bartomeu said on Thursday.

The Spanish champions in three of the past four seasons, received 670 million euros ($743.77 million) in the last financial year and reduced their debt by 40 million euros, Bartomeu told a news conference.

"We don't have to sell players to pay debts. This is why we are looking at other financial sources and want this club to be global, which in the long run will bring further revenue," he said.

Messi, 29, the highest-paid player at the club, has two years remaining on his current contract.

"We have a strategic plan to continue to increase our revenue in order to keep up the competitiveness we have in football and maintain the best players here," Bartomeu said.

"We need to renew (the contract of) Messi and also (Javier) Mascherano, as well as lots of other players that we want to stay because they deserve it."

Messi, four-time winner of the FIFA Ballon d'Or, graduated from Barcelona's youth side after moving to Spain from Argentina and made his senior debut in 2003.

His fellow Argentine, Mascherano, who is also under contract at the Camp Nou until June 2018, has been a target for Juventus.

Bartomeu also said Brazilian striker Neymar was on the verge of signing a new extended deal with Barca, while new players would also be arriving.

"Sixty million euros is the figure that the sporting area is working on to dedicate to new signings," he said. "We're looking for reinforcements.

"Some of those were youth products of Barca while others could come from outside. We have a great team. We've won seven of the last nine titles ... and we have Messi, the best player in the world."

"We are very happy with (coach) Luis Enrique."

Bartomeu said: "We've had another record revenue of 670 million euros, pending an audit, which will be presented at the end of July.

"That's 62 million euros more than last year. We've reduced our debt by 40 million and it's now at 280 million euros."

He said the club, who won the double of La Liga and the King's Cup last season, were set to receive 155 million euros a year from their "great agreement" with Nike from 2018. They have yet to renew their 95.5 million euros three-year deal with Qatar Airways but are in talks with the Qatar government, as well as two other corporations, which Bartomeu refused to name.

"Our responsibility is to find the best sponsor for the club and we are looking for a more lucrative agreement, and there aren't many companies willing to invest that money," he said.