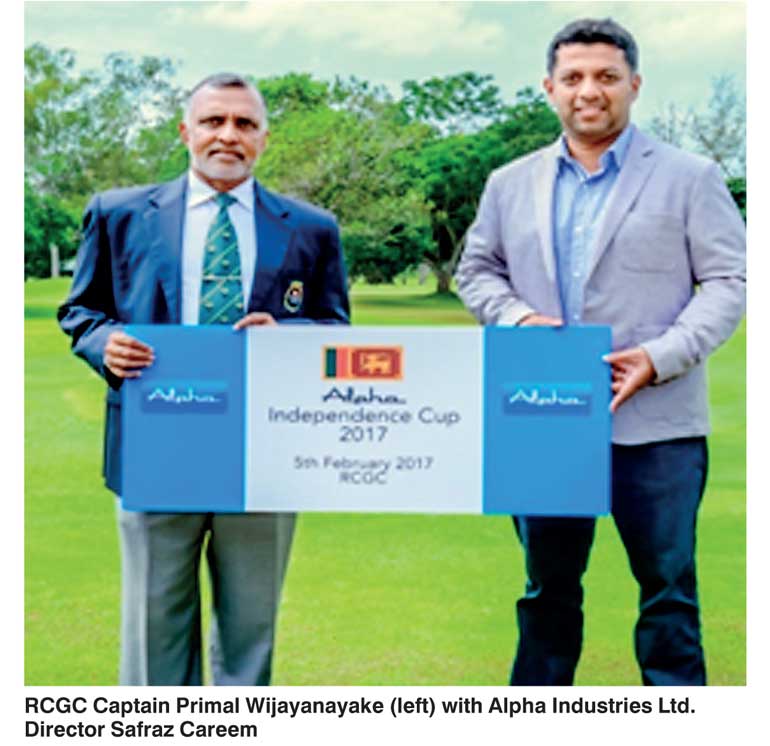 Alpha will be sponsoring their first golf tournament, the Alpha Independence Cup 2017, at the Royal Colombo Golf Club (RCGC) on 5 February.

Speaking at the occasion, Alpha Industries Director Safraz Careem said: "Sri Lanka has remarkable local talent and we are honoured to support men and women committed to the sport."

He further added that "Alpha Industries is looking forward to be more involved with Sri Lanka's golfing fraternity."

Along with the sponsorship of this tournament each player will be given a loyalty card courtesy of Alpha, where each member will be entitled to amazing discounts and offers throughout all Alpha showrooms.

Alpha Industries is the manufacturing arm of the Finco Group of Companies and is the pioneer manufacturer of Sri Lanka's steel furniture and physical security solutions industry. Certified with ISO 9001-2000 accreditation, with technical collaboration from Norwegian manufacturers, it extends its superior technical expertise in manufacturing ergonomically designed furniture.

Evolving with market requirements and with innovation and continuous investment in new product development, Alpha has excelled as the market leader in providing a wide range of technologically advanced physical security solutions. Bridging the gap between luxury and affordability in the furniture industry, today Alpha offers furniture that is of high quality, durable and provides customers amazing value for your money.

Further, Alpha Industries provides comprehensive turn-key interior design and fit-out solutions for large corporates and many leisure and hospitality brands in the country.