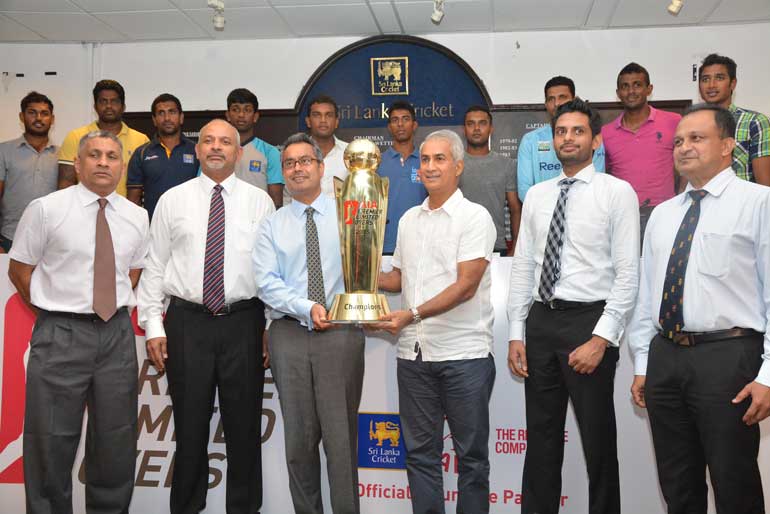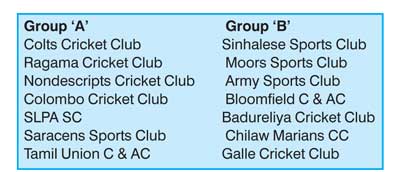 `The AIA Premier Limited Overs tournament has been postponed by a week and will now be held on 27 November, Sri Lanka Cricket announced yesterday.

In a press release SLC said the postponement was a result of the prevailing inclement weather conditions and that the Tournament Committee decided on the new dates in concurrence with the Premiere Clubs. As per the new dates, the tournament will begin on 27 November and conclude on 30 December.

The AIA Premier Limited Overs series brings together 14 cricket clubs with Colts, Ragama, Nondescripts, Colombo, SLPA, Saracens Sports Club and Tamil Union in Group A playing against SSC, Moors, Army, Bloomfield, Badureliya, Chilaw Marians and Galle Cricket Club in Group B.

The group matches will be played up to 16 December, where the top two teams from each group will qualify for the semi-finals. The semi-finals will be held on 23 December with the final taking place on 30 December.

AIA Insurance, which is the title sponsor for the tournament and the official Insurance Partner of Sri Lanka Cricket, said in a statement that they were "proud to be associated with this tournament as it has a long lasting history of being a platform for local talent development, which helps uplift cricket on a national level in the country".

AIA CEO Shah Rouf meanwhile reiterated AIA's commitment to helping protect and uplift cricket in Sri Lanka.