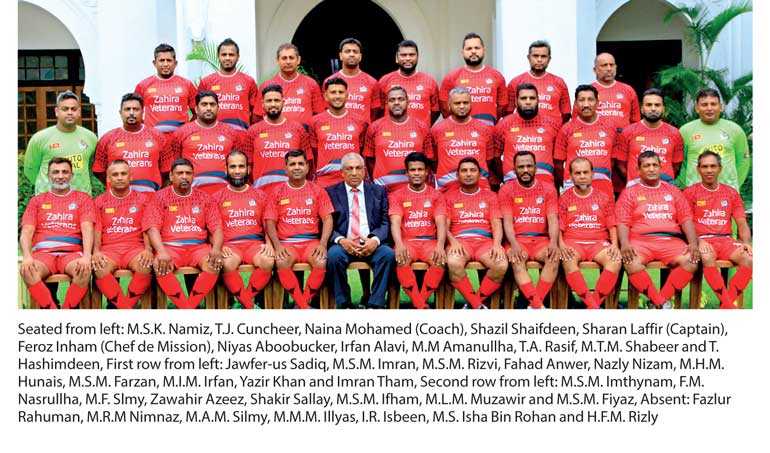 The Zahira Veterans Football Club, one of the premier veterans football clubs in the island, will tour Thailand to participate in the first Inter-Continent Veteran Soccer Championship which is set to kick off on 28 and 29 April at Chindarque National Stadium in Thailand.

Many teams from England, India and Thailand are participating in the tournament which is being conducted for the first time to foster brotherhood and sportsmanship among veteran football players.

The team consists of many former national, Sri Lanka School national and 'A' Division club players of yesteryear. The former national players include Naina Mohamed, Mohamed Amanullah, Fazlul Rahuman and Illyas Muzammil while the former Sri Lanka School national players are M.M.S. Namiz, Jawfer-us Sadiq, M.L.M Farhan, Imran Samsudeen and Ifham Sheriff. Former 'A' Division club players include Mohamed Nazrullah, Irfan Alavi, Hashim Deen, Imran Thaam and Tuan Irfan.

The team will be led by Sharan Laffir and its coach is Naina Mohamed.

The officials include Feroze Inham as the Chief De Mission and Shazil Shaifdeen as the Organizing Committee Chairman while T. A. Rasif will serve as Team Manager. The team is well supported by A.A.M. Ikram of Rainbow Bags and the Past Cricketers' Association of Zahira College as travel wear partners.