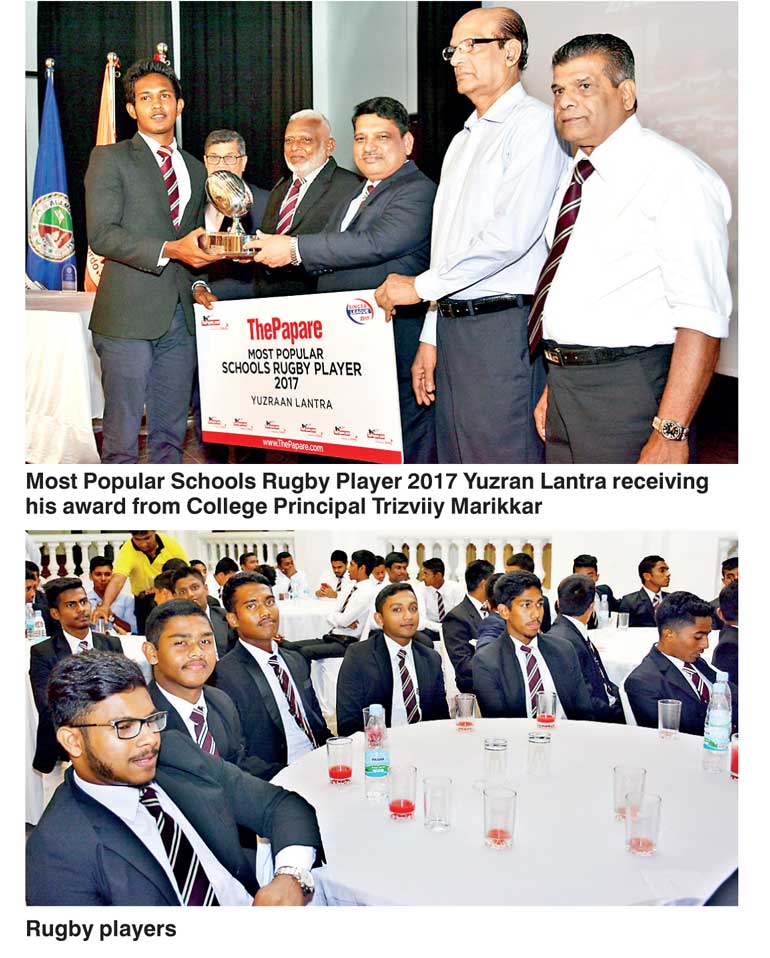 Text and Pix by Ruzaik Farook

Zahira College Rugby Committee organised its Annual Rugby Night and felicitated the College Rugby Team at the college's Abdul Gaffoor Hall recently.

Most Popular Schools Rugby Player 2017 Yuzran Lantra received an award from College Principal Trizviiy Marikkar. Rugby Committee Chairman Riza Abdeen received a memento from Principal for his contribution to college rugby.

Sports Council Chairman M.S. Mazeer, Board of Governors Sports Sub Committee Chairman M.S.M. Faiz, Rugby Committee Chairman Riza Abdeen, Board of Governors Secretary Alavi Mukthar, Senior Vice Principal Ananda Ponnemperuma, Rugby Coach Shamlie Nawaz, Members of the Board of Governors, teachers, parents and students were present at the event.

Head of Junior Rugby Naleef Kitchil proposed the vote of thanks.