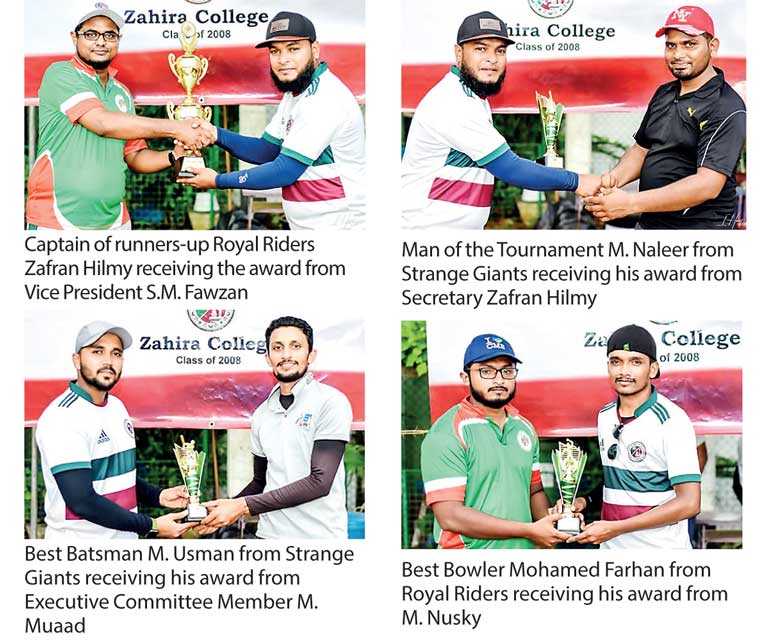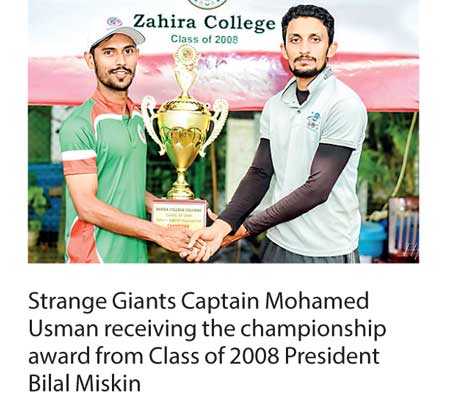 Text and Pix by Ruzaik Farook

The Class of 2002 of Zahira College Colombo (Old Boys) staged the 2nd Annual Cricket Tournament at St. Joseph's ground in Colombo recently.

Nine teams from the batch participated in the event. They were the Boom Boom Warriors, Daddies Shot, Hurricane Strikers, Royal Riders, Sparkerz United, Strange Giants, Team Infinity, TM Warriors and The Khan's.

The captain of the champion team, Mohamed Usman, received the winners' trophy from Class of 2008 President Bilal Miskin.

The champion were Strange Giants, the runners-up were Royal Riders, the Man of the Tournament was Mohamed Naleer from Strange Giants, the Best Batsman was M. Usman from Strange Giants and the Best Bowler was M. Farhan from the Royal Riders. All the winners received awards and gold medals.