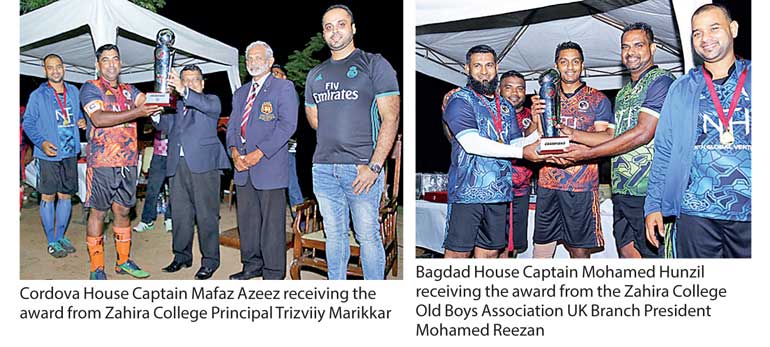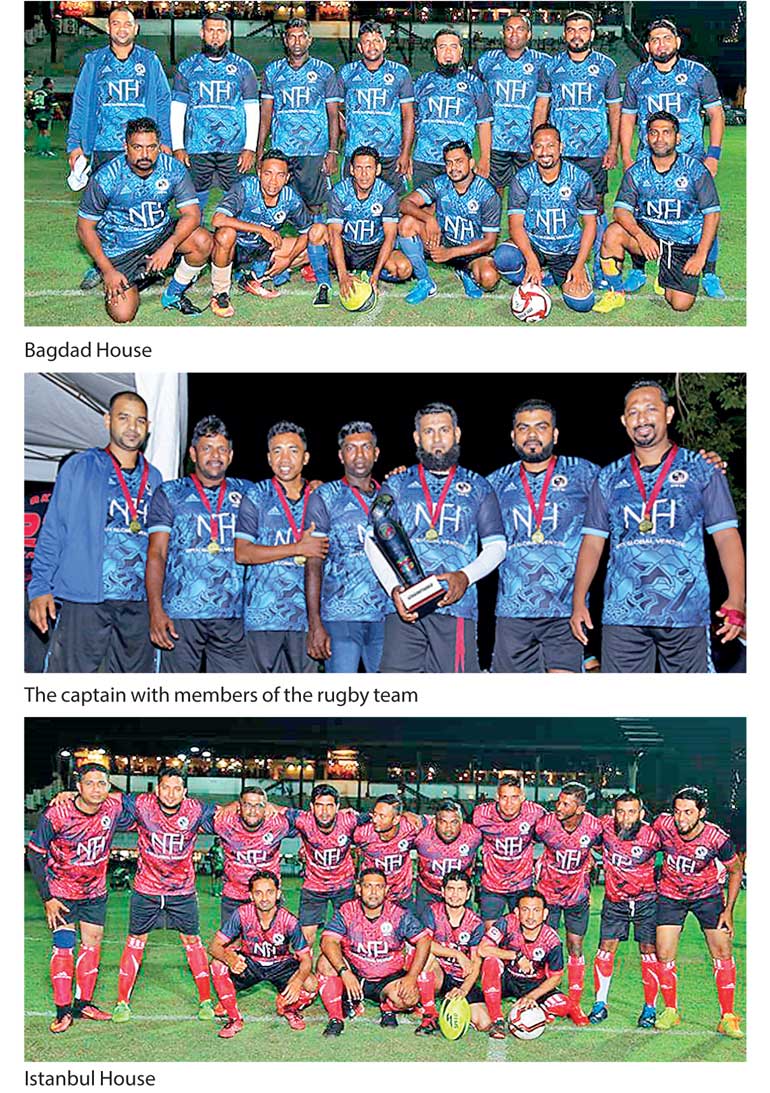 Text and Pix by Ruzaik Farook

The Zahira College Batch of '94 organised the Inter-House Sports Fiesta Rugby and Football tournament for Old Boys at the Racecourse Grounds recently.

The members of Angora, Cordova, Istanbul and Bagdad houses competed in this tournament. Cordova House became champion in football and Bagdad House became champions in rugby this year. The captain of Cordova House Mafaz Azeez and the Captain of Bagdad House Mohamed Hunzil received their award from Zahira College Principal Trizviiy Mariikar and the President of the Zahira College Old Boys Association in UK Mohamed Reezan.

The Director of Nyth Global Venture Ltd, the main sponsor of the tournament, Fazal Noordeen, Managing Director of Silver Sponsor Viro Locks, Faizal Buhary, Zahira College POG Mushin Ariif, President of the Batch of '94 Refai Moulana, Project Chairman Akram Farook and Project Secretary Mohamed Rizwan were also present.