By Shamseer Jaleel
---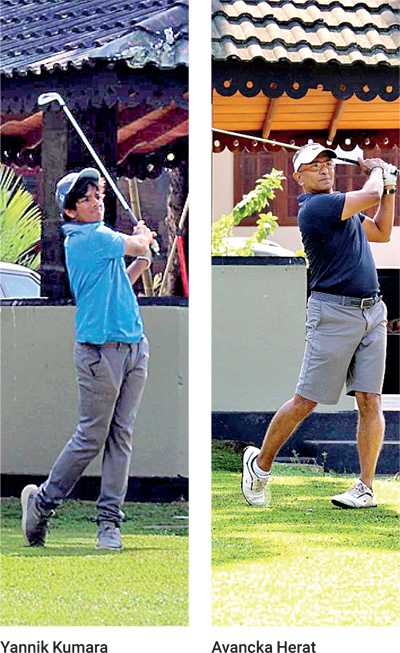 Mahendera Jayasekera (Calcutta Medal), Avancka Herat (Nett Victoria Cup), Vinuda Weerasinghe (Nett Squadron Cup Winner) and Yannik Kumara (Aggregate Gold Medal) won the respective segments at the South West Monsoon Meet 2020 which took place at the Royal Colombo Golf Course (RCGC) over the last two weekends.
The Calcutta Medal event took place on the opening day while the rest of the events took place over four days of golf at the RCGC which was very well organised and played under strict health conditions due to COVID.

Young golfing sensation Yannika Kumara was in sparkling form winning the Aggregate Gold Medal event while securing the Runner Up at the Nett Squadron Cup which was won by Vinuda Weerasinghe. Avancka too was in cracking form playing some top class golf to secure the Nett Victoria Cup.
Calcutta Medal
Winner: Mahendra Jayasekera 68 Nett B/B 9

Runner Up: Chanaka Perera 68 (count back)
Nett Victoria Cup
Winner: Avancka Herat 72+68 = 140 Nett

Runner Up: Mahendra Jayasekera 68+77 = 145
Nett Squadron Cup
Winner: Vinuda Weerasinghe 74+74+74+66 = 288

Nett Runner Up: Yannik Kumara 75+68+75+71 = 289
Aggregate Gold Medal
Winner: Yannik Kumara 79+72+79+75 = 305

Gross Runner Up: Sachin De Silva 77+75+77+82 = 311

Gross Hole In One: Ravi Liyanage at the 15th Hole