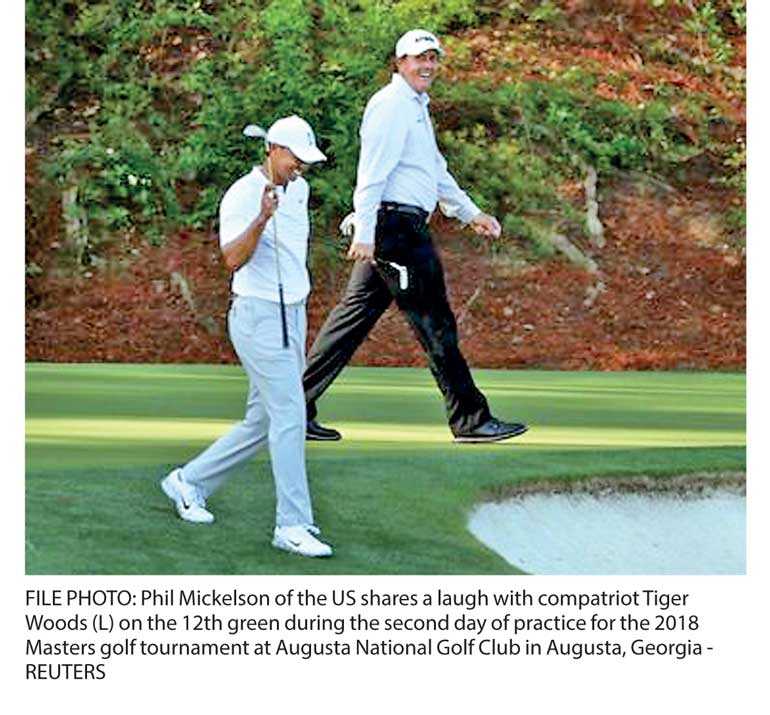 Reuters: Tiger Woods confirmed on Wednesday that he and Phil Mickelson will compete in a head-to-head golf showdown during US Thanksgiving weekend in November.

The winner of the 18-hole duel at Shadow Creek in Las Vegas will walk away with $9 million, WarnerMedia, which has secured worldwide media rights to the event, said in a statement.

"It's on," Woods, a 79-times winner on the PGA Tour, said on Twitter above a promotional photo for the event which is being dubbed "The Match".

Mickelson acknowledged the announcement with a reply tweet to Woods: "I bet you think this is the easiest $9M you will ever make."

The back-and-forth continued as 14-times major champion Woods said: "Think you will earn some bragging right?" before Mickelson said "Let's do this".

WarnerMedia said the pair will selectively make side-challenges against one another during the match, perhaps raising the stakes by challenging the other to a long-drive, closest-to-the-pin or similar competition during a hole.

The clash of the two Americans who have won 19 major championships between them had been expected to happen for months.

Woods, 42, and Mickelson, 48, drew lots of attention when they played a practice round together at Augusta National before this year's US Masters. When they were paired at The Players a month later, Mickelson floated the idea of the duel.