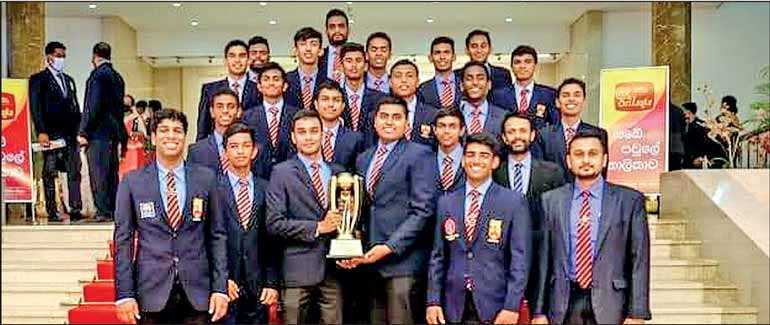 Trinity College
---
By Shamseer Jaleel
---
Ruwin Trinity skipper with Head Coach Kavinda Jayasuriya
---
Trinity, better known for its rugby, have made their mark in cricket in the recent past. At the recently concluded SLT-Mobitel School Cricket Awards they bagged the All Island Best Team Trophy.


Trinity was led by national youth player Ruvin Peiris and coached by Kavinda Jayasuriya. Due to COVID-19 they could not play their big match and one-day encounter against the Antonians.

During the last five years, this is the second time Trinity won this award, while also becoming the league runner-up during this period. They also accounted for the 'School Boy Cricketer of The Year 2018' and runner-up in the same segment one year later.