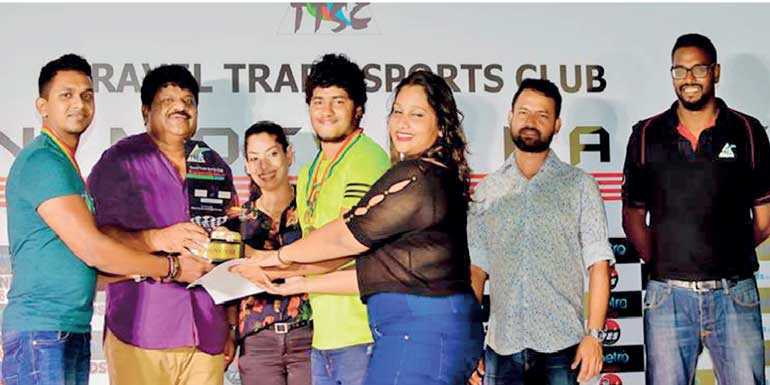 SriLankan Airlines Team 2, comprising Tharaka (driver) and Shabira (Co-driver) in a Toyota Yaris, won the fourth Travel Trade Sports Club (TTSC) Fun Motor Rally, which concluded on 14 July.

The rally, featuring a total of 40 vehicles, flagged off in two-minute intervals from the BMICH Eastern Car Park, finished at Jetwing Blue, Lewis Place, Negombo after completing 80 km. The rally was marshalled by Royal Automobile Club Asia Ltd.

Emirates Team 7, comprising Milan (driver) and Harini (Co-driver) in a Toyota Fortuner, finished as runners-up.

Green Holiday Centre Team 2, comprising Madushan (driver) and Ravi Wisidagama (Co-driver) in a Nissan X Trail, took third place.

The other seven places went to World link Travels (Dhanuka and Rashantha in a Mazda 3); Golden International Travels (newcomer to the TTSC with Azeel and Ziard in a Land Rover Freelander); Emirates Team 8 (Akila and Chamini in a Toyota Corona); Himpras Travels (Jude and Pallewela in a Mercedes Benz C 180); Yenesha Travels (Shanaka and Nimna in a Suzuki Celerio); Air India (C. Fernando and Sasidaran in a Toyota) and Mobitel Travels (Wajira and Aruna in a Mitsubishi KL 3) respectively. All credit must go to the incumbent President of the Travel Trade Sports Club for reviving the rally, after a lapse of 15 years, which was graciously sponsored by Metro Leisure and Metro Travels.

Upon completion of the rally the teams joined a beach party, which was followed by the presentation of the event's awards.

The awards were given away by the Chief Guest, Metro Leisure and Metro Travels Managing Director Thanarajah Mylwaganam, TTSC President Bonita Odayar, TTSC General Secretary Dilshan Gnanapragasam and TTSC Committee Member Bandula Withana.