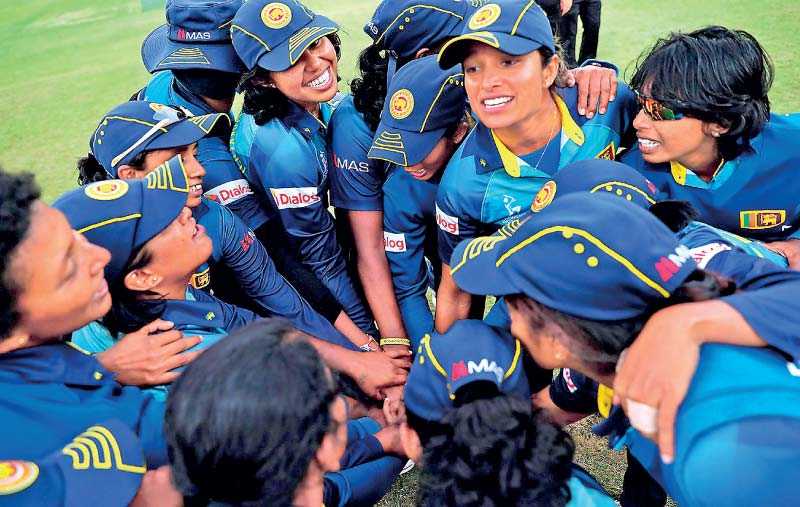 ---
By Sa'adi Thawfeeq
---
Sri Lanka women's cricketers will play a qualifying tournament against Bangladesh and Ireland to secure a place in the Commonwealth Games women's cricket event in Birmingham, London next year.

The prestigious multi-sport event is scheduled to be held from 28 July to 8 August 2022, and the qualifying tournament will take place no later than January 31, 2022.

Manuja Kariyapperuma, consultant in charge of Sri Lanka women's cricket international and domestic operations and development, said the qualifiers will be played either in Namibia or Malaysia in August this year.

"As it is a Commonwealth Games event everything will have to go through the National Olympic Committee of Sri Lanka and they have to give the okay," said Kariyapperuma. "Sri Lanka Cricket has nothing to do with it, but they may have to bear some of the expenses like players' fees and things like that."

Prior to the Commonwealth Games qualifiers, Sri Lanka Women are due to meet Pakistan Women in a series of three ODIs and three T20Is at home next month. Although the two cricket boards have confirmed the tour the MOUs have yet to be signed and the venues to be decided.

It is imperative that Sri Lanka Women win their two Commonwealth Games qualifier matches against Bangladesh and Ireland, which will enable them to join the other seven teams in the eight-team main round.

The ICC recently announced that the six qualifiers who join home team England in the eight-team Twenty20 competition are Australia, India, New Zealand, Pakistan, South Africa, and a country from the Caribbean. These teams have secured qualification as a result of their standings in the ICC Women's T20I Team Rankings on 1 April 2021. Sri Lanka are placed eighth, Bangladesh ninth and Ireland 10th in the rankings.

As West Indies is the only full member recognised by ICC in the CGF Caribbean region, a regional qualification process will determine which country from this region will participate in the games.

As it stands, the Lankans have been starved of cricket with a possible tour to Sri Lanka by South Africa Women being turned down as it was anticipated that the country's top woman cricketer and team captain Chamari Atapattu, would not be available because of her commitments with the Supernovas team in the women's IPL tournament in India. The five-team women's tournament is expected to take place during the men's IPL eliminators, but due to the current pandemic situation in India it is likely that the women's tournament will be postponed.

Sri Lanka Women also had an opportunity of going to India last December, but that tour too fell through because of the pandemic.

Even the training and practices the Lankan women's cricketers were undergoing at the High Performance Centre (HPC) at Khettarama had to be suspended when Grant Luden, the Physical Performance Manager at the HPC, tested positive for COVID-19.

"We had to stop women's practices because they were undergoing fitness tests with Luden at the time. As a precautionary measure we tested all the girls and all of them returned negative," said Kariyapperuma.

Sri Lanka women cricketers have also got to qualify for a place at the next ICC Women's 50-over World Cup in New Zealand in 2022.