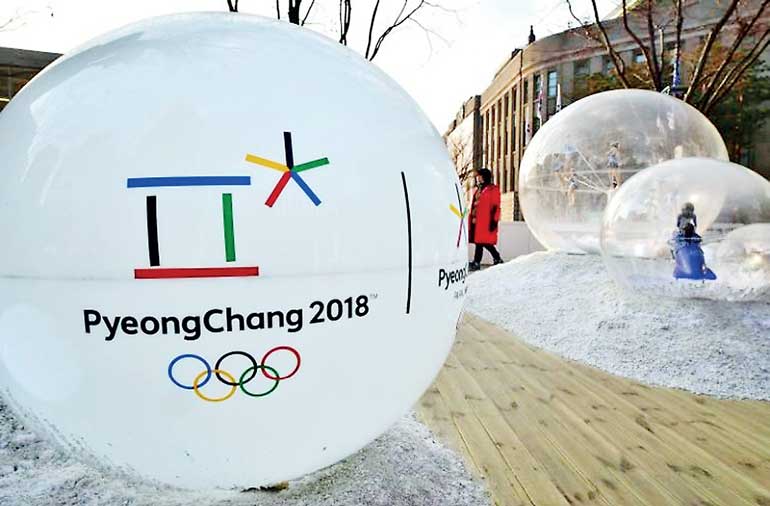 By Hishan Welmilla

The International Olympic Committee (IOC) recently announced that the Olympic Channel will live stream the Olympic Winter Games PyeongChang 2018 across Sri Lanka. The IOC is proud to make the Olympic Winter Games available to Sri Lanka for the first-time ever on the Olympic Channel enabling the country's millions of sports fans to discover and follow winter sports.

Olympic Winter Games PyeongChang 2018 will be held from 9-25 February in PyeongChang, South Korea.

The National Television of Sri Lanka (Sri Lanka Rupavahini Corporation-SLRC) will be responsible in taking this inaugural step in order to provide the latest of a Winter Olympic Games. SLRC was also the official broadcaster of the Summer Olympic and many international sports events around the globe thought its popular sports channel – Channel Eye.

Taking place in the Republic of Korea, the XXIII Winter Olympic Games will host more than 3,000 athletes representing more than 90 countries competing in 102 medal events across 15 sports disciplines including alpine skiing, biathlon, bobsleigh, cross-country skiing, curling, figure skating, ice hockey, luge, snowboarding and speedskating.

From 8 to 25 February, the Olympic Channel will present 1350 hours of coverage of PyeongChang 2018, which includes 870 hours of live streaming and video on-demand of all competition. Full competition schedules and live streaming schedules are available on olympicchannel.com.

In addition to streaming competition at olympicchannel.com and mobile apps for Android and iOS, the Olympic Channel also has a 24/7 Olympic Channel News feed, highlights, results and medal standings from PyeongChang. Viewers can also follow Olympic Channel social media handles on Facebook, Instagram and Twitter for more coverage.

The Olympic Channel is a multi-platform destination where fans can discover, engage and share in the power of sport and the excitement of the Olympic Games all year round. Offering original programming, news, live sports events and highlights, the Olympic Channel provides additional exposure for sports and athletes 24 hours a day, 365 days a year in 11 languages. The Olympic Channel was launched in August 2016 in support of the IOC's goal, set out in Olympic Agenda 2020, of providing a new way to engage younger generations, fans and new audiences with the Olympic Movement. Founding Partners supporting the Olympic Channel are Worldwide TOP Partners Bridgestone, Toyota and Alibaba. The Olympic Channel is available worldwide via mobile apps for Android and iOS devices and at olympicchannel.com.