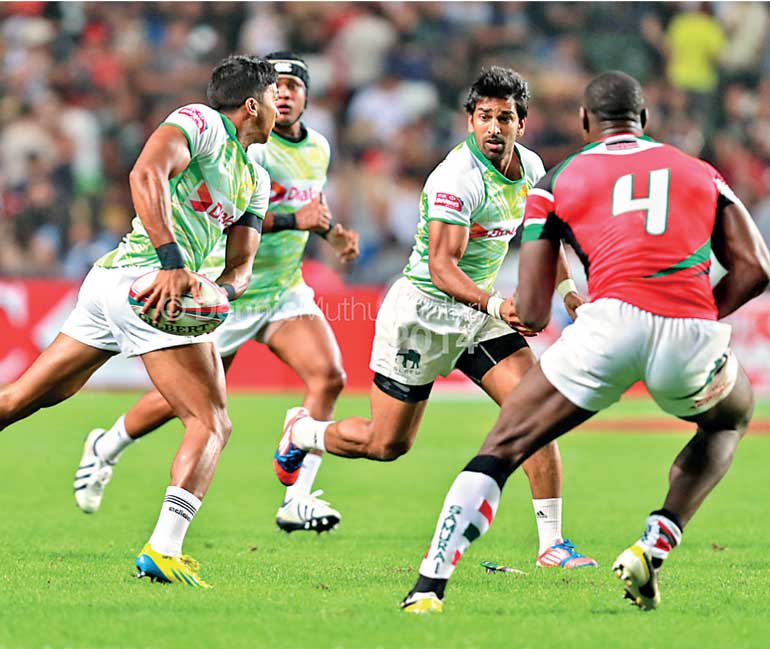 Sri Lanka to concentrate on Sevens Rugby in 2018
By Shamseer Jaleel

Sri Lanka Rugby have officially announced that the country will not field a 15-a-side outfit for 2018 at the Asian Rugby Championship Division 1. This is due to the tight schedule of Sevens tournaments around the rugby calendar. This year's event is scheduled to take place in Manila, Philippines. Sri Lanka's non-participation will see a demotion to Division II in 2019.

Sri Lanka Rugby CEO Priyantha Ekanayake, speaking to media, said: "We are concentrating on the Sevens events this year. We have the Asian Games in August, in Jakarta, and later three legs of Asian Sevens in Hong Kong, South Korea and Sri Lanka. We have plans to send the Sevens squad to France to play and train in one of their facilities, and we will be looking at that option rather than the Division I Championship."

Currently Malaysia, Hong Kong and South Korea are the Elite section of Asian Rugby, where they lock horns in home and away encounters to decide the winner. The third-placed team gets demoted with the Division 1 champions moving up the ladder. Sri Lanka is likely to play in a friendly 15-a-side encounter to improve their ranking during this year.

The main reason for this disaster for Sri Lanka Rugby is that they use the same players for Sevens as well as 15-a-side games. Players get worn out after the long club season of 5 months plus national duty at the shorter and longer version of the game. Furthermore, national selections committee serves for too long, and they are not seen at matches or before the tour training. National selectors are volunteer jobs, which should be awarded to people who can find time to spend on the game, and should be rotated with every 2 years for better transparency.