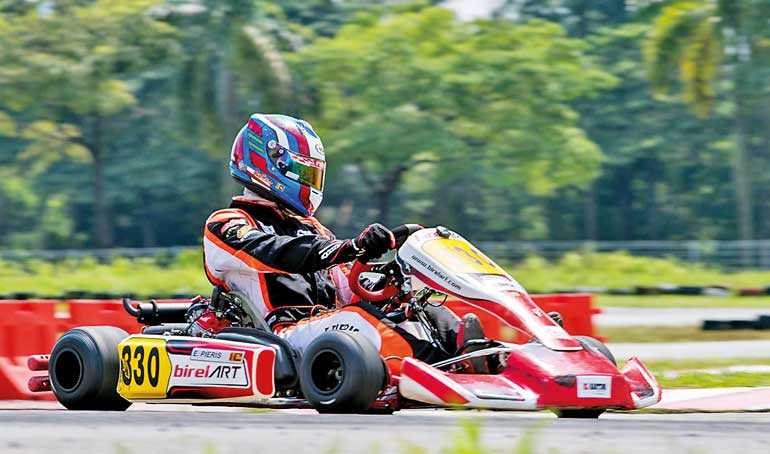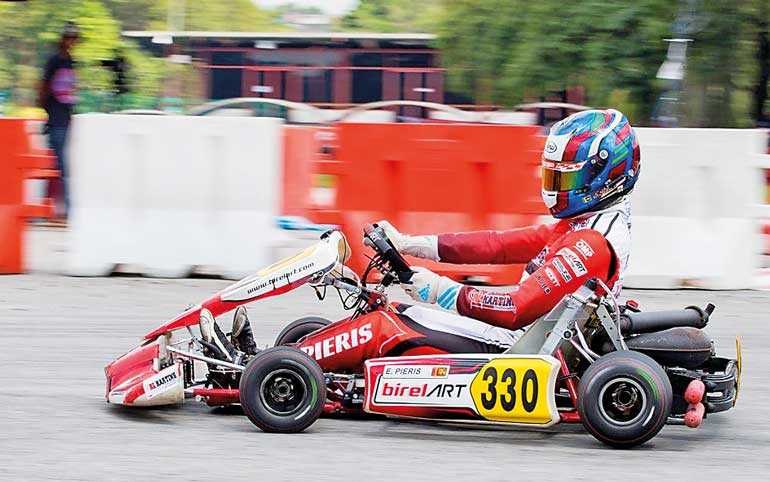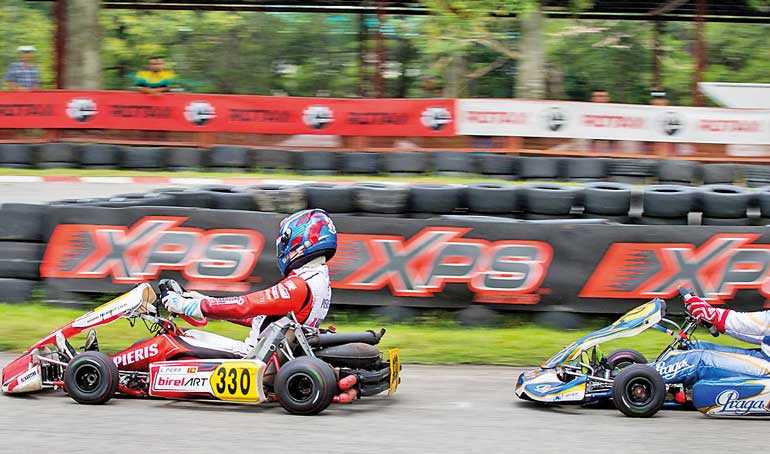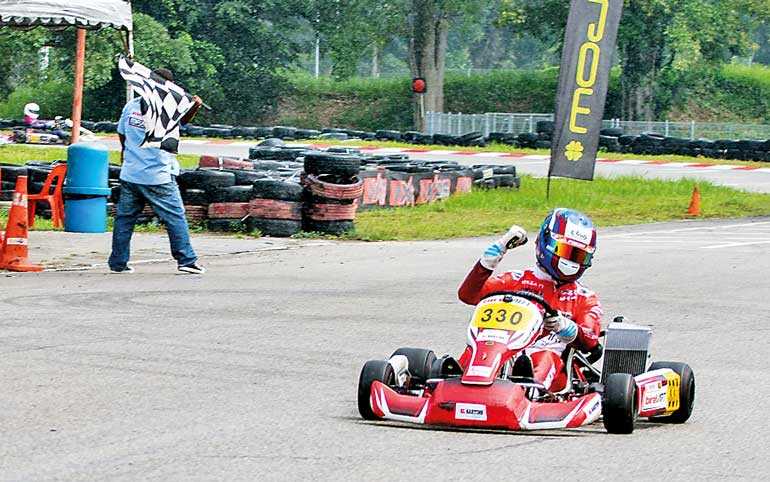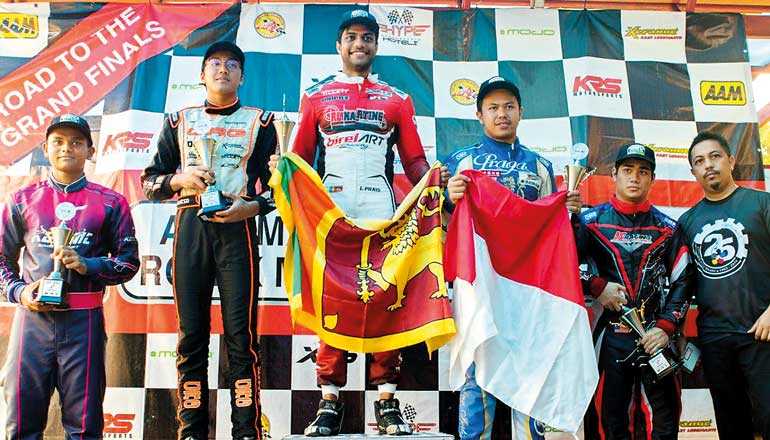 Eshan on the winners' podium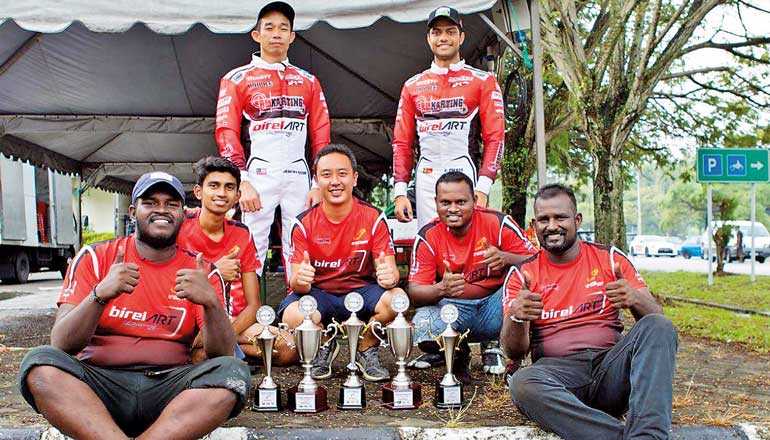 Eshan with the RL Karting team
Announces foray into Formula 3
Eshan Pieris ended the racing year by winning the sixth and final race of the Rotax Max Challenge Asia, held last weekend at the Elite Speedway Circuit in Malaysia.


The last Final of the Rotax Max Challenge Asia began under overcast conditions and by lap three there was a heavy drizzle but the DD2 drivers continued in their dry tyres. Eshan then demonstrated his wet driving capabilities as he pulled away from Senna Sulaiman Noor and the pursuing pack. By lap 13, the slippery conditions had become too dangerous and at the 16th lap the officials brought the race to an end with Eshan winning with a three-second lead.

This excellent performance contributed to Eshan being placed second overall in the 2018 Rotax Max Challenge Asia (DD2 Senior) which won him a seat to represent Asia in the Rotax Championship World Finals in Brazil at the end of November.

The year also saw Eshan place first at the 2018 Rotax Invitation Race in Sepang (DD2 Senior). He also ended the season as overall second in the 2018 X30 South East Asia (Super Shifter).

Eshan also made his debut in F4 single-seater car racing and put Sri Lanka on the racing map by becoming a podium-finisher at the Asian Formula Renault Championship (Single Seater).

Taking on the next level in the hard-won evolution of his racing career, Eshan has just announced his plans to race in the FIA Asia Formula 3 Championship in 2019.

Eshan, who is an undergraduate at Monash University Malaysia, continues to successfully juggle academics with an extensive racing calendar. Speaking after the final race of the Rotax Max Challenge Asia, Eshan said he could not be happier with how he finished the year and what could possibly be his last go-kart race. He thanked his manager Aaron Lim, mechanic Vicky Silver and his team RL Karting. He offered special thanks to the person "who has always got his back", his father, a racing legend in his own right, David Pieris.