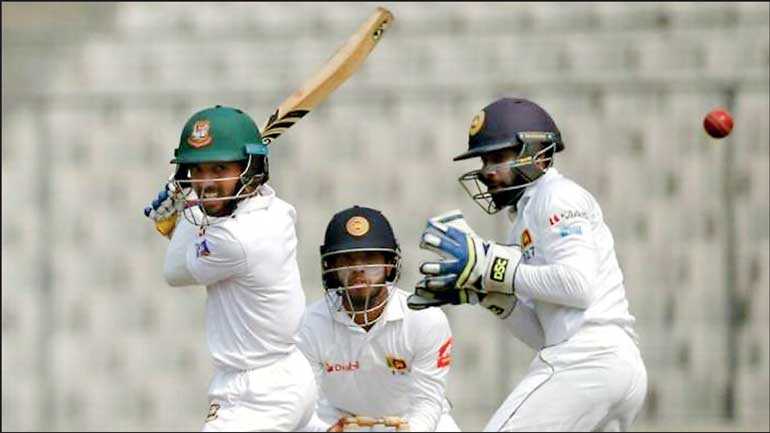 Strict health guidelines covering COVID-19 have put the Sri Lanka-Bangladesh Test series in doubt
---
Awaiting feedback from COVID-19 Task Force Committee
---
By Sa'adi Thawfeeq
---
Sri Lanka Cricket is trying desperately to salvage the cricket tour here by Bangladesh and has taken the matter up with the COVID-19 Task Force Committee.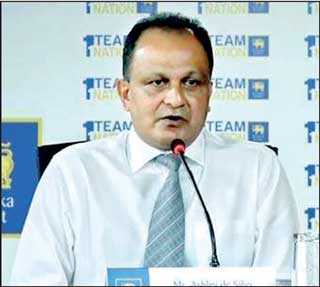 Sri Lanka Cricket CEO Ashley de Silva
---
"The Bangladesh cricket tour at the moment is on hold because we have shared our health guidelines given by the Health Ministry with the Army Commander who heads the COVID-19 Task Force Committee and he has promised to relook at the proposal and revert back to us in a couple of days," said Sri Lanka Cricket CEO Ashley de Silva.

"We don't know what they will come up with but the Commander said that he would discuss it with the COVID Task Force Committee."

De Silva said that although Bangladesh had been talking to them "they have not told us anything officially".

"Bangladesh hasn't addressed any concerns regarding the number of days for the quarantine period, but they think 14 days for a team is too much. Basically what they are saying is that they have come for training and 14 days will be too much for them to just stay indoors. That is their concern," said De Silva.

When questioned whether there would be a change of dates as so much of time was being spent on deciding the quarantine period, De Silva replied, "We will not change the dates. They have already made all the bookings and they are not carrying out any training there. They have made a booking for a chartered flight so therefore we will not change but go ahead with the same dates. They are just waiting for a feedback from us. They are waiting again for the health guidelines to be shared with them. We will then take a decision."

De Silva said Bangladesh would go straight to Dambulla when they arrive and they would do their training there and travel to Kandy for the Test matches.

The first two Tests are scheduled to be played at Pallekele and the third and final Test in Colombo.

"Sri Lanka Cricket will be officially taking them over as hosts three days before the commencement of the first Test match from 14 October. Until such time they will have to bear the costs," said De Silva.

De Silva also stated that the health guideline for the Lanka Premier League (LPL) which is due to commence from 14 November has also been taken up with the COVID-19 Task Force Committee.

"They will give a guideline for all the tours. We should be able to release them no sooner we get this information," he said.