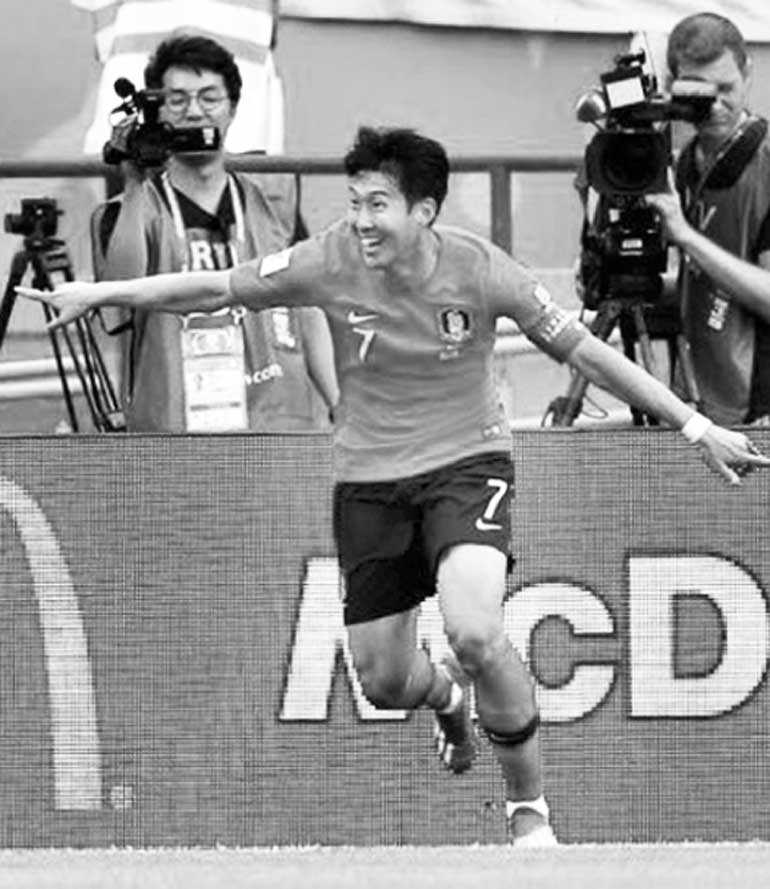 FILE PHOTO: South Korea's Son Heung-min celebrates scoring at the World Cup at Kazan Arena, Kazan, Russia, 27 June 2018 - REUTERS
JAKARTA (Reuters): Son Heung-min is one Asian Games win away from earning Gold and an exemption from military service, but the South Korean forward is also keeping a close eye on how his Tottenham Hotspur teammates are doing in the Premier League — when he can keep his eyes open that is.

Son slept through Spurs' 3-0 win over Manchester United on Monday night, having earlier played all 120 minutes of South Korea's 4-3 extra-time win over Uzbekistan.

"It was too late. It was two o'clock in the morning here, so I was sleeping but I was very happy when I saw the result," the 26-year-old said.

"I was very happy for that and very proud of my teammates. I'm here but I'm still watching my teammates, so I was very happy."Son made one appearance from the bench for Spurs before linking up with South Korea's Asian Games squad earlier this month. Spurs are currently second in the Premier League, behind Liverpool on goal difference, after winning all three of their opening fixtures.

He will not return to Tottenham until the middle of September as he is set to join up with the senior national side next week for friendlies against Costa Rica and Chile, and he knows he may have to bide his team to reclaim a place in Mauricio Pochettino's starting line-up."I've already missed three or four weeks, and we have the international break before I will be back," he said.

"I'm ready for that. Even when I don't play, I will be waiting for my chance. We're one team and I have to be ready to play for my team."

Despite his exertions for his country in sweltering Indonesian conditions, Son said he would be in good shape for the restart of the domestic season.