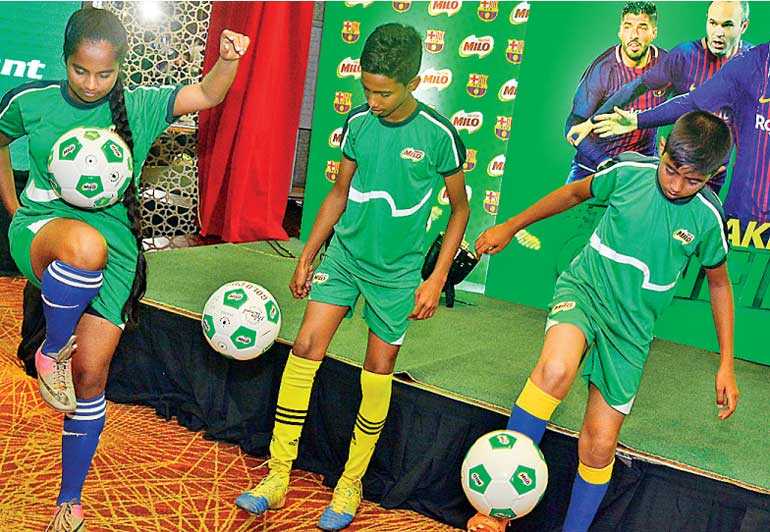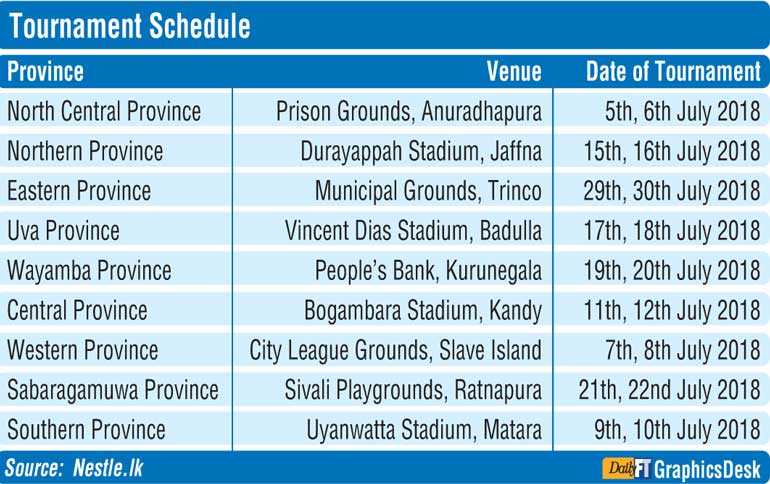 Six young talented Sri Lankan footballers will this year stand the chance to win an opportunity of a lifetime, attending an all expense paid trip by Milo to a four-day football coaching camp run by FC Barcelona – the FC Barcelona Barça Academy.

The 'Road to Barcelona' will kick-off with an All Island U-12 Sri Lanka Schools Football Tournament in July. Set to take place across all nine provinces, it is being organised by the Sri Lanka Schools' Football Association under the patronage of the Ministry of Education.

Open to boys and girls born in 2007 and 2008, the tournament will see 250 girls' teams and 800 boys' teams take part, bringing the total number of participants to 12,600 children. Based on the skills and values demonstrated in the competition, the best children will be shortlisted to attend a selection camp, where an expert panel of coaches will select the most deserving six players to train at the Barça Academy.

Children not participating in the tournament will also have the chance to attend the selection camp by purchasing a 400g pack of Milo powder and SMSing a unique code (printed on the top flap) to 6456. More details can be found on the Milo Sri Lanka Facebook page (www.facebook.com/MiloSriLanka).

FC Barcelona, one of the biggest football clubs in the world, prides itself on five principal values, namely: Humility, Effort, Ambition, Respect, and Teamwork. Building on these shared values, Milo and FC Barcelona formed a four-year global partnership to promote healthier lifestyles and the importance of physical activity to young people. Together, they are developing a series of sports programmes to encourage more young people to take part in sports.

Committed to developing school sports in Sri Lanka for more than three decades, Milo is leveraging this global agreement to help develop football in Sri Lanka as well as develop and inspire young football stars through its 'Road to Barcelona' initiative. Milo's aim is to nourish the ambitions of kids through their participation in sports, and encourage well rounded personalities.