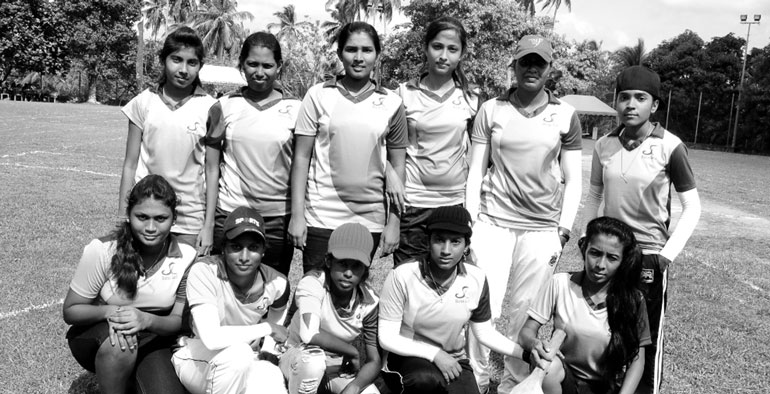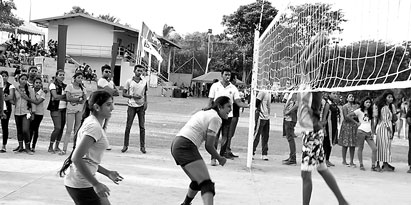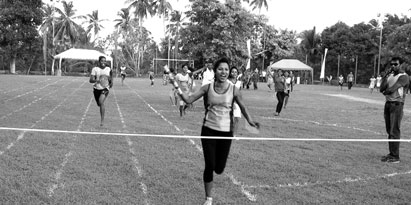 Sirio, a leading export oriented garment manufacturing company in Badalgama, held its annual sports festival in grand manner this time too at the Omega Line playground in Sandalankawa.

The inter-department annual event of the company is held with a view to enhancing team spirit and better relationships among its workers, appreciating their sporting talents and to provide entertainment for the workers.

The sports contest included sports such as athletics, discuss throwing, shot put, cricket (men/women), netball, volleyball, football and elle as well as badminton.

Around 1,000 Sirio members participated at this sporting event that turned out to be a sports carnival. All winners both individual and Teams up to 1st, 2nd and 3rd places received trophies, certificates and gift vouchers.

Members of Sirio representing the divisions; Production, IT, Finance, Cutting, Mechanic, Work Study, Stores, Accounts, Planning, Maintenance and Human Resources participated in the sports festival.

Cricket (men's) trophy was clinched by the Work Study division while Cricket (women's) trophy was won by the Production (Bra) section. Netball - Production (Brief Section), Volleyball (men's) – Mechanics' division, Volleyball (women's) – Cutting division, Badminton (Men's Singles) – Thishan Dilranga from Mechanics' division, Badminton (Women's Singles) – Thivanki Madushani from Human Resources division, Elle (men's) – Cutting division, Elle (women's) – Production (brief section) were the rest of the winning teams/individuals.

Track and field events of the Sirio annual sports festival became immensely popular among the spectators and it turned out to be the sporting entertainment of the whole event.

Ishara Sandaruwan from the Maintenance department clinched the awards for 800 meters and 1500 meters long distance running events while Thishan Dilranga from the Mechanics' division became the winner of the 100 meters (men's) event. Pavithra Sewwandi from the PSA division of the company won the 100 meters (women's) event.

Badalgama Sirio is affiliated to Calzedonia S.p.A Group in the Verona City in Italy. Calzedonia is a leading company in the world that engages in manufacturing lingerie, socks, stockings, bathing suits and fabric colouring.

Other local companies affiliated to Calzedonia S.p.A Company are; Omega Line (Sandalankawa), Alpha Apparels (Polgahawela), Benji (Bingiriya), and Vavuniya Apparels (Vavuniya).

The strength of the workforce in these local companies is over 13,000.