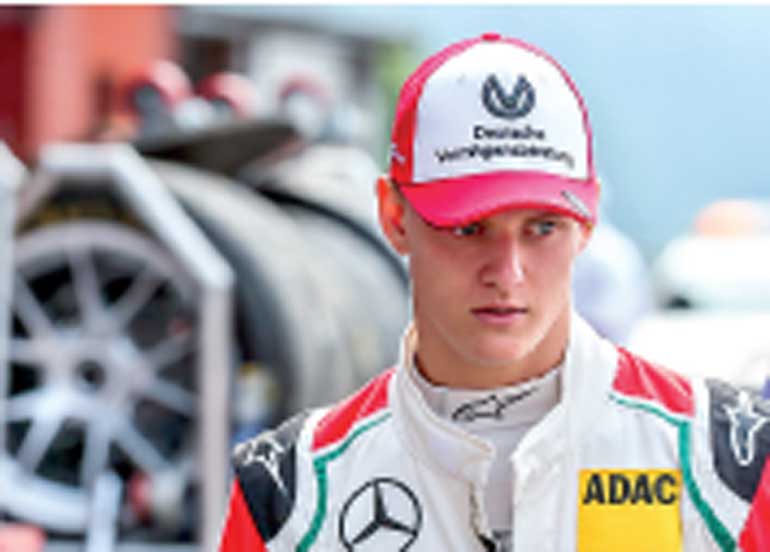 Spa- Francorchamps, Belgium (Reuters): Mick Schumacher, the son of Formula One great Michael, marked the 25th anniversary of his father's first Grand Prix victory by driving a lap in the German's championship-winning 1994 Benetton car ahead of the Belgian race on Sunday.

The Belgian Grand Prix is inseparably linked with the seven-time world champion as he made his debut there in 1991, won his first race at Spa-Francorchamps in 1992 and delivered many spectacular races in the often damp conditions at the winding hillside track.

For the excited spectators in the grandstands it was an opportunity to again see Michael's car in which he clinched the 1994 title in a nail-biting finish in Adelaide, pipping Britain's Damon hill by one point.

"I never experienced so big an audience in motor sports. I'm very happy that I was allowed to drive here," said 18-year-old Mick after parking the 1994 Benetton.

Mick, ranked 11th in the European Formula Three Championships after a more successful stint in Formula Four, said the 23-year-old car felt unfamiliar.

"You feel that it fits differently, it is not adapted to me. Everything is just that little bit different," Mick said.

Michael left the public limelight after a near-fatal skiing accident in 2013 in which he sustained severe head injuries.

Mick did not discuss his father's health on Sunday.