By Shamseer Jaleel

Schools rugby is expected to recommence soon after the completion of the Advanced Level examinations on 6 November, according to Sri Lanka Schools Rugby Football Association Secretary Nirodha Wijerama.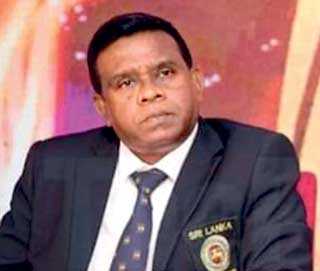 Sri Lanka Schools Rugby Football Association Secretary

Nirodha Wijerama


"Currently there are discussion to recommence all sports among school children and the commencement date with consultation with the health authorities of the country. Both the Minister of Sports and Minister of Education were involved in this process. We are planning to have the tournaments from Under 16 level onwards in division 1 and division 2. The Under 16 Division 1 will take place in Kandy while the second division is expected to be played in Kurunegala. Both these events we are planning for November 2020. Then the following month we will have the Under 19 Division 1 and Division 2. The top division is expected to take place in Colombo while the lower division event we are looking at Galle. All these four segments will be 10-a-side event giving more opportunity for last year's players to make a mark ending their school career after the Under 19 event was conducted only for two weeks in March 2020 and later stopped due to COVID-19 around the country and globe which brought all sports to an abrupt end," he told Daily FT. Wijerama added: "Sri Lanka was supposed to host the Asia Rugby Championship Top 4 in Colombo during December 2020 but as at date this is doubt if this will be staged or not. Officially we are not informed as yet but it could take place in the first quarter of 2021."

Meanwhile the Bradby Shield encounter between both Trinity College and Royal College is likely to take place in December with both school authorities expected to meet and come to an agreement in the near future once the Ministry of Sports, Education and Health gives approval.