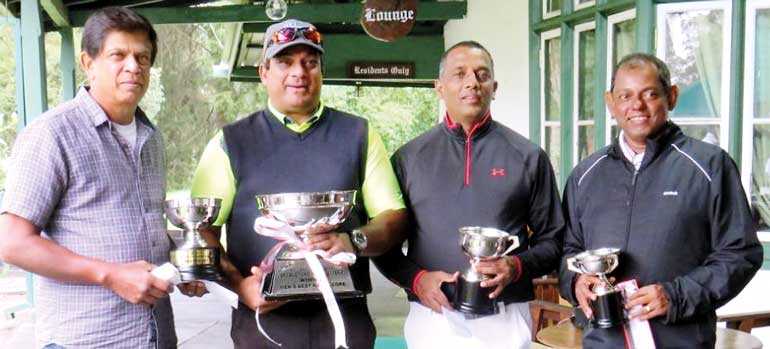 Millenium Trophy winners and runner up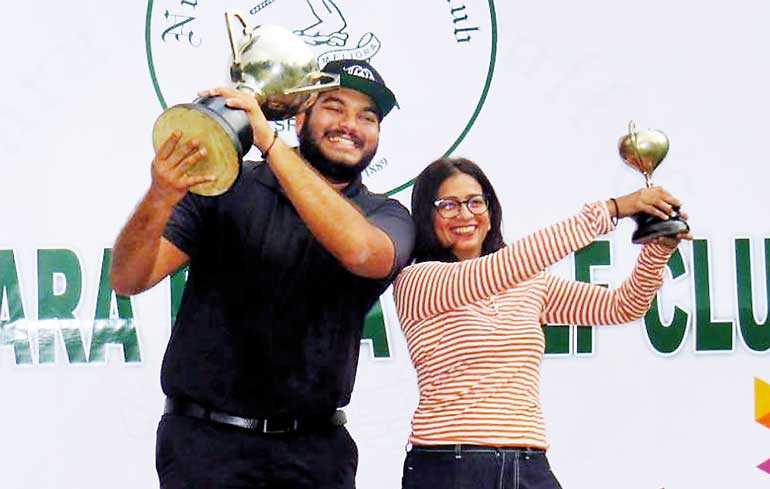 Sachin de Silva and Nilu Jayathilake
By Shamseer Jaleel

Sachin De Silva and experienced yet evergreen golfer Niloo Jayathilake made their mark at the 85th Nuwara Eliya Golf Championship, which took place at the club's course in Nuwara Eliya last weekend.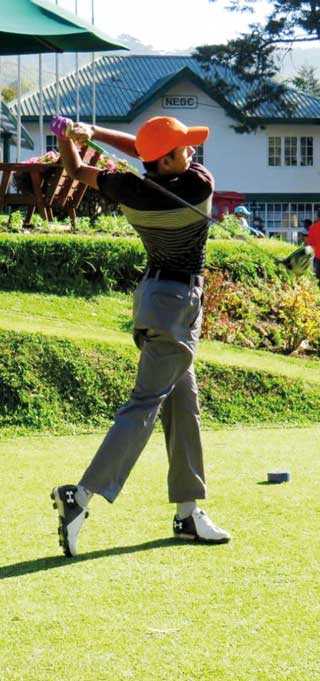 16 year old Haroon Aslam in action at NEGC event
Meanwhile, Haroon Aslam, a 16-year-old schoolboy from the Central Province, was once again in sparkling form. He gave the experienced Sachin and Avinesh a good run in the initial stages of the tournament and offered a hint of what can be expected from him in the future. Aslam finished as a runner-up, which was remarkable for his young age.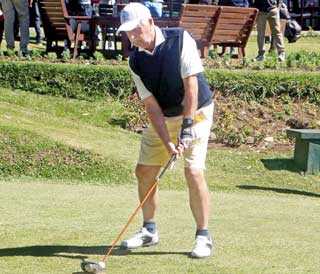 Rowland Davis in action at NEGC Club event


Young Arika Wickremasinghe also also finished as a runner-up in the ladies' event. The Millennium Trophy is one of the five Board Events at the NEGC and an important contest on their golfing calendar. Meanwhile, club skipper Priyanga Hapugalle finished as the nett runner-up while the club president also made his mark when he ended up as the gross runner-up. Dialog Enterprise was the competition's principal sponsor.