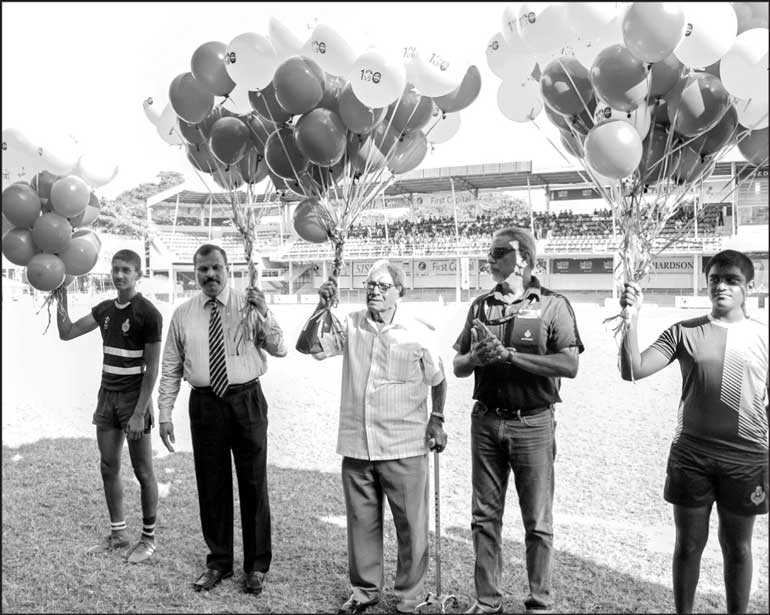 ---
Royal College played their first match of the centenary year of rugby against St. Anthony's College, Katugasthota last week, winning the match 41 – 14. The match was played at the home of Royal rugby, the Royal College Sports Complex.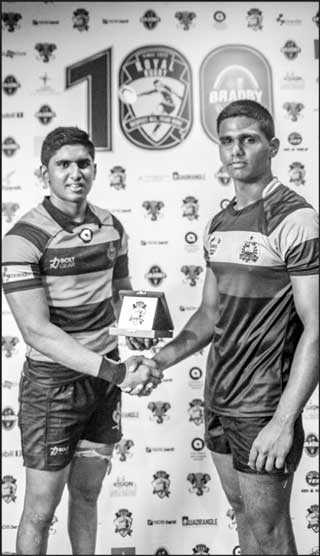 Summa Navaratnam, the oldest living Royal College rugby player was present to witness the match as the guest of honour at the grand opening of the first. Summa Navaratnam was a sportsman with rare all round abilities. During his school years, he was an athlete, ruggerite, and boxer, and later rugby coach par excellence. At the age of 95 Navaratnam continues to play an active role in supporting his alma mater, running his own coaching academy for junior tuskers starting from Grade 1.

Celebrating 100 years of rugby this year, Royal College takes pride in being one of the leading schools that has produced winning teams over its 100 years in the game.

The team is sponsored by NDB Bank this year as the Main Event Sponsor while Arinma Holdings continues to extend their sponsorship as the Team's Main Sponsor for the second consecutive year.

The title of co-sponsor of the team is held by Brandix Lanka who has been part of Royal College Rugby for several years.

Royal College will be playing their next game against Kingswood College, Kandy, the oldest rugby playing school in the island, on 15 March at the Royal College Sports Complex.