By Shamseer Jaleel

Former Kingswood, Kandy SC and National XV's skipper, Roshan Weeraratne pulled out of the Malaysian rugby tour due to family commitments.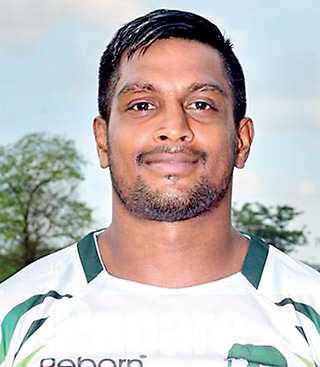 Roshan Weeraratne pulls out of Malaysian tour


Roshan who attended training sessions till two days back is faced with a sudden unavoidable family commitment which will keep him out of this tour but he will be available for the Taipei tour later next month.

Roshan told Daily FT: "I attended all training sessions and wanted to be with the team before the important Taipei tour later in May but unfortunately an unavoidable family matter will keep me away from this tour. I will be training with the team no sooner they return from Malaysia for the Asia Rugby Championship Division 1 in Taipei."

The Sri Lankan outfit which will leave the island later in the evening today (30) will play against the Malaysian outfit on 2 and 4 May in the capital Kuala-lumpur. Malaysia is currently playing alongside Hong Kong and South Korea in Top 3 in Asia while Sri Lanka will play alongside, Philippines, Taipei and Singapore.