Reuters: England's Joe Root said the 3-1 test series victory over top-ranked India was his best win since taking over as captain last year and believes he is growing more comfortable in the role.

The hosts sealed a 60-run victory in the fourth test at Southampton on Sunday to end India's hopes of a comeback in an enthralling series.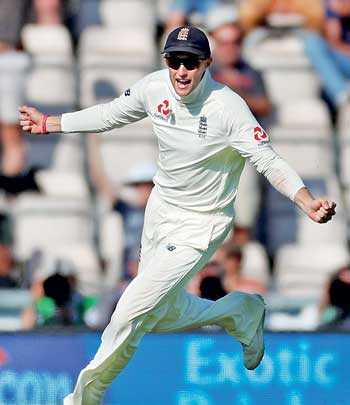 The 27-year-old Yorkshire batsman has been criticised by former players for his soft-spoken nature, with some suggesting he lacked the composure to lead under pressure.

But Root said the victory over India has given him confidence that his long-term plans for the team were taking shape.

"I feel like I've had quite a big input into what has been going on, felt in control of things and I've got a real clear vision of how I see us improving long-term," Root added."We've got some guys who are very willing to buy into that, and are very realistic and understanding of where we currently are and where we could really get to."

Asked if it was his best victory since taking over as captain last February, Root told reporters: "Yes, I think it probably has been. I hope it's a big step in the right direction and we can go from strength to strength. When you have that understanding across the board and there's no selfish people within a team, it makes it very easy."

The final test of the series starts at The Oval on Friday.
---
England's lower order made all the difference, says Virat Kohli
Reuters: India skipper Virat Kohli said the England's "frustrating" lower order batsmen proved the difference as the hosts won the fourth test in Southampton by 60 runs for an unassailable 3-1 lead in the series.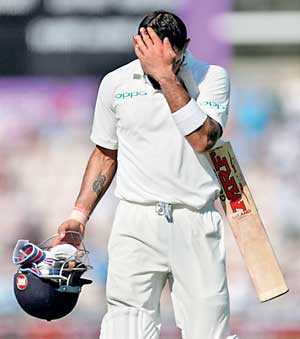 Set 245 for a series-levelling win, India were bowled out for 184 on Sunday and Kohli said his team were undone by the likes of Sam Curran, Ben Stokes, Moeen Ali and Jos Buttler defying their bowlers in both innings.

"It is quite handy to have guys who can strike the ball well at six, seven and eight because you have nothing to lose," Kohli told reporters."Once you get a partnership going it can be frustrating for the opposition."

England's four batsmen in those three positions added close to 300 runs in the match with Curran in particular impressing on his recall to the team by scoring 78 and 46.

India's Hardik Pandya, Rishabh Pant and Ravichandran Ashwin managed 48 runs from the same three spots, further highlighting the batting woes of the tourists in the series.

"No team likes to see players getting runs lower down but they have guys who are fearless and back their skills," Kohli added."I would like to congratulate Sam Curran, he has been a nice find for England and he is doing really well for them."