By Shamseer Jaleel

The Sri Lanka sevens outfit is very likely to miss out on their sevens sensation, Danushka Ranjan for the opening round of matches at the Asian Games in Indonesia will kick off today. Ranjan who pulled a hamstring is likely to be rested today but will play on day 2.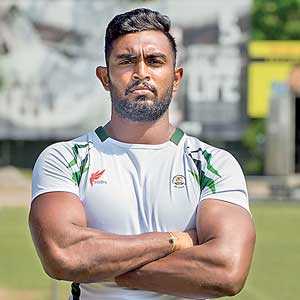 The outfit under watchful eyes of New Zealander Peter Woods is equally good in youth and experience are expected to move to round 2.

Ranjan and even Tharinda too suffered with minor injuries but will be fit for the first round games today. Sri Lanka will be playing alongside South Korea, UAE and Afghanistan in Group C.

The top two teams of the three groups (6) will automatically get to the quarter finals, while the next two teams will be selected from a Round Robin encounter between the three teams who finish third in each group.

Sri Lanka came closer to win the Bronze medal in 2014 but lost out to South Korea in the 2014 games. Sri Lanka so far have never won a medal in a team game as at now.

30 August

Sri Lanka vs UAE: 11:56 p.m.

Sri Lanka vs South Korea: 3:58 p.m.

31 August

Sri Lanka vs Afghanistan: 12.40 p.m.