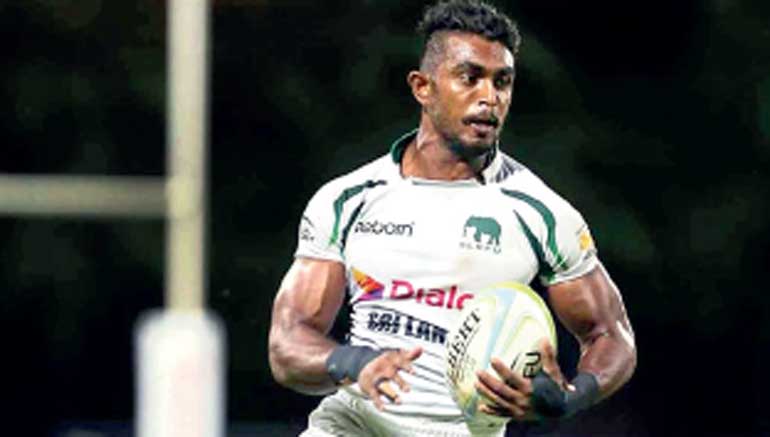 The Sri Lankan Sevens outfit under Sudharshana Muthuthanthri will leave the country tonight to Hong Kong to participate in the Asian Sevens 2017 first leg, which will take place at the Kings Park Sports Stadium on 1 and 2 September in Kowloon.

Sri Lanka, who finished behind Hong Kong at the 2016 event, will be looking forward to a very good performance this year in Hong Kong, South Korea and Sri Lanka in order to book their berth at the Sevens World Cup. The Asian Sevens series winners and runners-up will secure a place at the World Cup in San Francisco.

Although Sri Lanka had good preparation for the three-leg event, injuries struck a huge blow for the fast-running outfit which will miss the services of four leading players on the tour.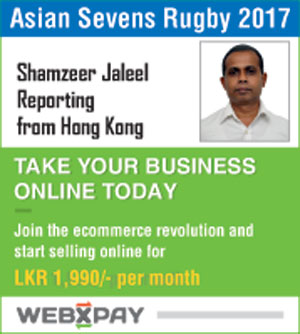 Sri Lanka's most feared Sevens player former skipper Dhanushka Ranjan, Richard Dharmapala, Srinarth Soooriyabandara and Anurudha Wilwara will all be missed in Hong Kong. Ranjan and Dharmapala will be ready for the Korean leg but the former captain's absence will be felt very badly in attack. He was omnipresent in his debut year as a skipper and was the most feared player among the Asian outfits. Ranjan, who is nursing a shoulder injury, should be back in the squad for the second leg. Many of the players' injuries were sustained at the Sri Lanka Super Sevens which will make the organisers consider having this tournament a little earlier to give adequate time for the Sevens players to recover from their injuries for the Asian Sevens series in 2018.

Sri Lanka will be in a tough group alongside Japan, South Korea and Taipei while defending champions Hong Kong, China, Malaysia and the Philippines will be in the other group. Sri Lanka will kick off the tournament on 1 September with a game against Asian giants Japan at Kings Park.