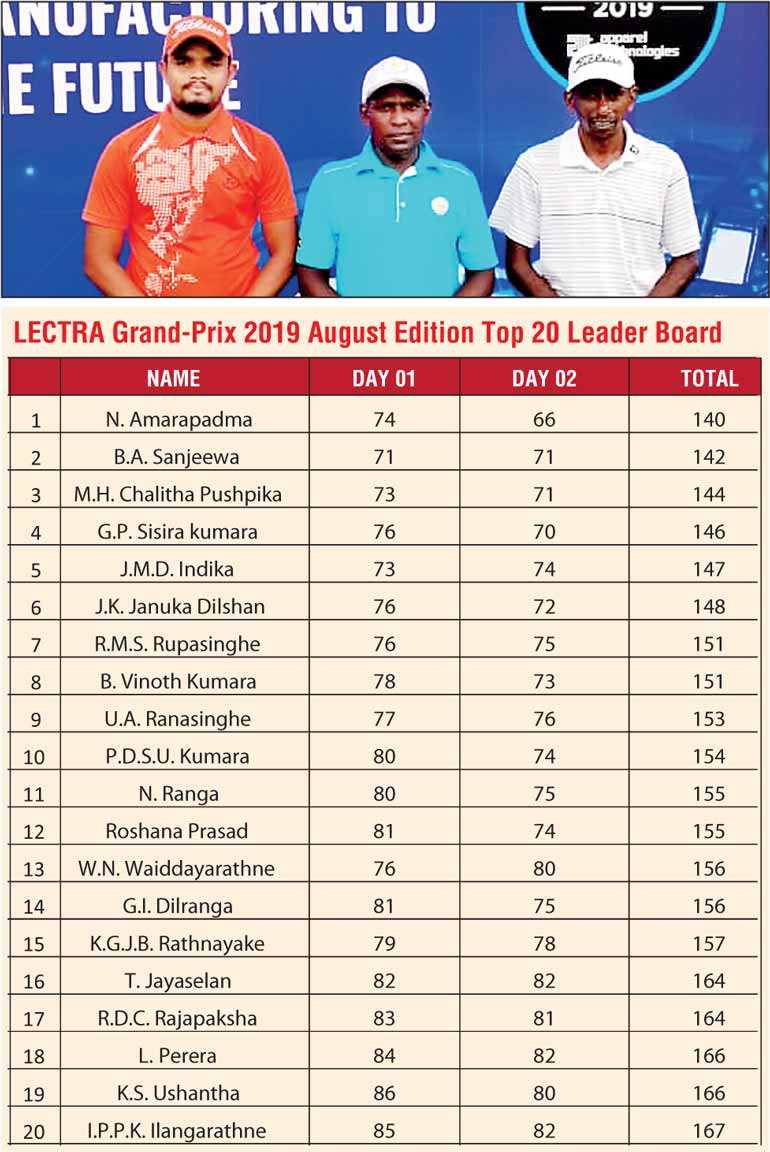 ---
Narahenpitage Amarapadma, fondly known as 'Rajok,' fired a five under par 66 in the second round of the LECTRA Grand-Prix 2019 – August Edition to cruise into a 2 stroke lead having been 3 strokes behind the overnight leader B.A. Sanjeewa.

Amarapadma's 66 was by far the best score for the second round with Sisira Kumara returning 1 under par 70 the second best card, to climb the leader board to 4th place six strokes behind the leader Rajok!

The cut-off of the top 20, was applied at 167 with the only surprise news that the reigning National Champ M.U. Chanaka Perera retired during the round due to ill-health and thus missed the cut.

The LECTRA Grand-Prix 2019 August Edition is powered by Apparel Technologies, a member of the Bobbin Group of Companies, seemed poised for a close finish at the halfway mark and with intermittent rain and sporadic thunder showers any surprise is possible going in to final two rounds at the Royal Colombo Golf Club.