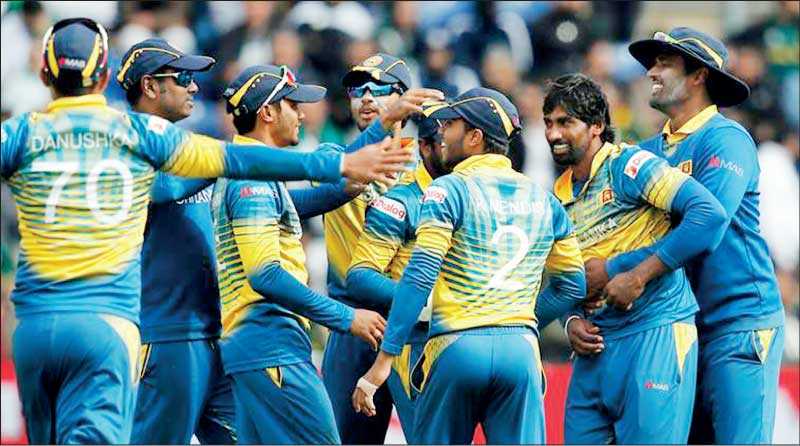 The Sri Lanka cricket team played only 12 international matches over a 12-month period
---
Lack of international cricket may force SLC to retain contract of players
---
By Sa'adi Thawfeeq
---
Sri Lanka Cricket (SLC) said that they may have to go with the same number of international players who were offered central contracts for another year as the national team had hardly played any international cricket during the past year or so due to the COVID-19 pandemic.

The annual contract of the players will expire at the end of November after which they will be offered fresh ones. Usually new players who have performed well get rewarded by being offered central contracts.

In the 12-month period from last November, Sri Lanka has played only 12 international matches – four Tests, three ODIs, and five T20Is. They had four inbound tours by England, South Africa, India and Bangladesh totalling 17 international matches – five Tests, six ODIs and six T20Is during 2020 – all postponed due to COVID-19.

"Usually we consider their performances but we haven't played any matches so we may have to retain the contracts of the same players for another year. Internationally there are about 30 players and 50 in the national list," said Sri Lanka Cricket Vice President Ravin Wickramaratne.

"Internationally there are five categories and in the national category the payment varies from $ 7,500 to $ 15,000," he said.

Explaining the players in the national category Wickramaratne said: "They are players who have represented Sri Lanka at various stages but are still playing cricket and are available for national selection. So they are being contracted as domestic players but they are being paid by the value of the US dollar."

"We can't consider the past performances of the players in the international category because we didn't play any matches. We might have to stick to the same 30 players or we might have to decide what to do without considering the performances. We might have to talk to the players because there is no revenue also. We will give due consideration to all these factors," explained Wickramaratne.

"We paid the salaries of the players without any cuts throughout the year, but if we start playing matches from next year there won't be any problem, if we don't play we will have to consider. So far nothing has been discussed at the Executive Committee meeting," he said.

With the national team due to leave for South Africa soon after the Lanka Premier League ends on 16 December, the players are most likely to sign their new contracts before that.

However Wickramaratne said that there won't be an issue even if they don't sign prior to leaving for South Africa.

"We will any way sign with the players. Even last year after their contracts had expired we backdated and signed from the effective date," said Wickramaratne.