Kandy SC Committee
---
Ranjit Page takes over as Patron from Malik Samarawickrama
---
By Shamseer Jaleel
---
Former Trinity, national XV's and sevens player Nigel Ratwatte will once again lead the Kandy Sports Club at their 2020/2021 rugby season.

This was announced at the Clubs 146th Annual General Meeting (AGM) which concluded at their club house last weekend in front of a packed house.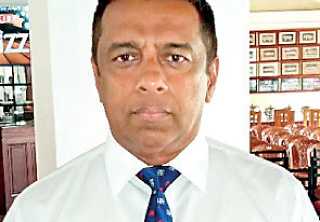 Mahesh Weerasinghe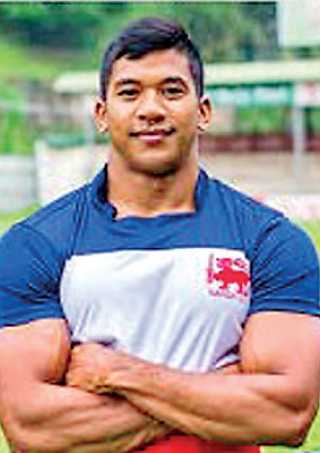 Nigel Ratwatte
---


Kandy Sports Club re-elected Mahesh Weerasinghe as their President for the third year in running along with former Trinitian Sujeewa Liyanage as Secretary.

Speaking to Daily FT, Kandy SC President Weerasinghe said: "All clubs in the island went through a bad patch during COVID-19. We are very thankful to our Platinum sponsor Cargills Ltd. and Co- Sponsor Mobitel for giving their support in tandem even during a tough time for their business due the COVID-19 pandemic in the country and further being an off season. This sponsorship money helped us to pay the players and staff salaries on time."

"Our players are a disciplined lot and being under their own work outs during the lockdown period. We ended as the unbeaten league champions under Nigel Ratwatte in the last season. Unfortunate the season ended abruptly due to COVID-19 not allowing the knockout or sevens to take place. We are awaiting the Government and health authority approvals to follow sooner than later," Mahesh added.

Former Patron Malik Samarawickrama said: "We went through a tough period. Thanks to Cargills who helped in a big way we could get out of the difficult situation. We got support from Mobitel as well. Players did very well and the last season was the best which I think after giving a re-birth for the Kandy SC from 1992.

"Further Nigel did a yeoman service as a player and as a leader even playing the entire second round carrying an injury. His commitment was on top level. I want to transform the leadership and Ranjit Page will take over as a Patron while I will give my fullest support as a Trustee," Samarawickrama needed.


Kandy Sports Club

Office bearers for 2020/2021 are as follows,
Patron – Ranjit Page
Trustees – Malik Samarawickrema, Udaya Balasuriya, Sarath Perera
President – Mahesh Weerasinghe
Vice Presidents – Lasantha Wijesuriya, Janaka Pathirana
Secretary – Sujeeva Liyanage
Treasurer – Anzal Laphir
Bar Secretary – Upali Silva
Pavilion Secretary – A. Abdeen
Ground Secretary – A. Rasheed
Social Events – Anurudha Ranasinghe
Legal Consultant – M. Jiffry
Committee – Sanjeewa Tenekoon, Anton Nanayakkara, Shiyam Sideek, Channa Jayathilake, Milroy Mendis, Dr. Anura Welikala, Fazil Marija, Sajeewa Marasinghe, Malar Selvam, Asoka Jayasena and Saliya Kumara