Reuters: Top seed Rafael Nadal withdrew from the Paris Masters shortly before his opening match against fellow Spaniard Fernando Verdasco on Wednesday, meaning he will lose the ATP number one ranking to Novak Djokovic.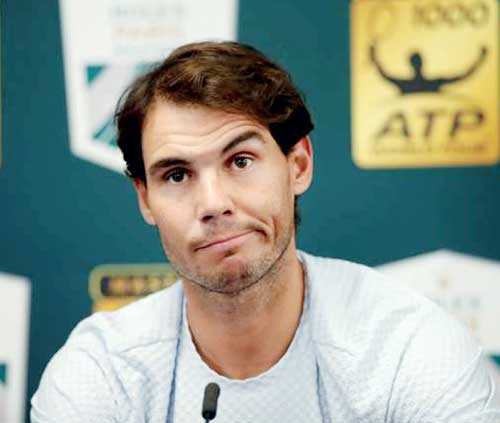 Spaniard Nadal, who has not played since retiring injured in the US Open semi-finals, cited an abdominal injury.

The 32-year-old needed to beat Verdasco to hold Djokovic at bay but the Serb will now return to the number one spot regardless of how far he goes in Paris.

Djokovic, who returned to form by winning Wimbledon and the US Open titles this year, reached the last-16 in Paris by defeating Joao Sousa on Tuesday.

Nadal's withdrawal could put his participation at the ATP Tour Finals in London at doubt.

Canada's Milos Raonic has also pulled out of his second round match against Roger Federer with a right-elbow injury.

Federer has returned to Bercy event after a three-year absence, chasing his 100th career title after claiming the Swiss Indoors crown last week.