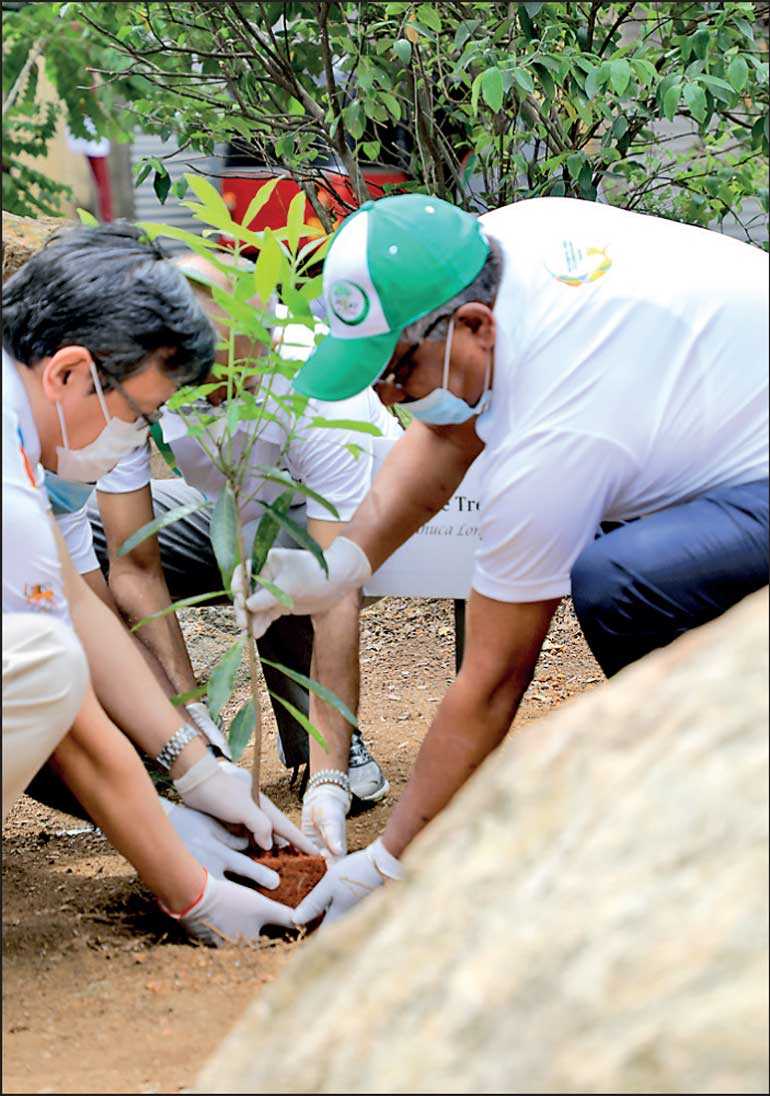 ---
The Olympic Day Celebrations 2020 with a difference as a result of the COVID-19 pandemic devastation was held in grand fashion at the National Olympic Committee Sri Lanka Headquarters in Colombo yesterday.

The celebrations were fashioned by the Japanese Ambassador to Sri Lanka Akira Sugiyama by planting a 'Mee' tree (Madhuca longifolia) – a tree that provides oxygen to the atmosphere; under the theme 'Plant a tree for a new lease of life'.

Associated were NOC SL President Suresh Subramaniam, NOC SL Secretary General Maxwell de Silva and Ministry of Sports Secretary K.D.S. Ruwanchandra. This drive saw over 300 athletes and others planting over 300 trees around the island during the past two weeks.

Also associated with the event were guests of honour Sri Lanka's Silver winning Olympian Susanthika Jayasinghe, former Sri Lanka Cricket Captain Roshan Mahanama and former National sprint champion Summa Navaratnam.

The Olympic Day celebrations were studded with virtual sessions which contained congratulatory messages from around the globe.