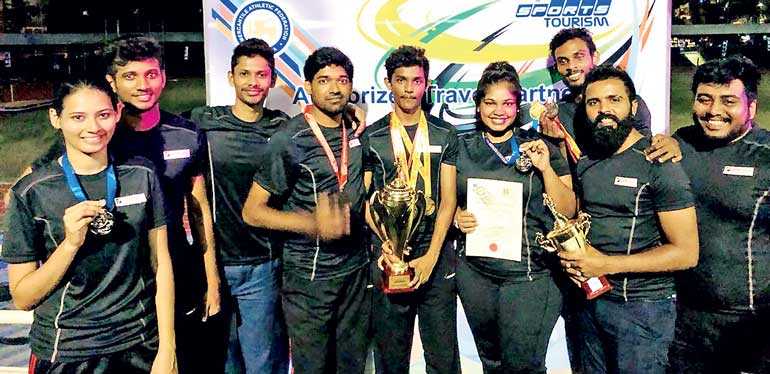 NDB Athletics was felicitated with five Gold Medals at 'The Mercantile Athletic Meet 2018'
The NDB Athletics Team was felicitated with five Gold Medals with a Meet Record, five Silver Medals and nine Bronze Medals at 'The Mercantile Athletic Meet 2018' held on 18 and 19 August at the Sugathadasa Stadium.

Furthermore, NDB Athlete Sachith Perera received the Best Athlete Championship Men and Best Athlete trophies for the very first time in the NDB History.

The NDB Staff Recreational Club encourages the bank's staff to be a part of various sports and activities including, but not limited to athletics, badminton, basketball, cricket, netball, football/rugby and swimming in addition to chess. The bank's ultimate goal is to ensure employee satisfaction.

NDB has made considerable strides towards the Sri Lankan banking and finance sector, expanding and evolving a range of products and services accessible through its growing branch network.

NDB's performance and customer relations were recognised when the bank was recently named the 'Best Bank in Sri Lanka' by the prestigious Global Finance Magazine at the 25th Annual Best Bank Awards in the Asia Pacific.

Further details on NDB's many products can be obtained from its 24 hour Call Centre, by calling 011 244 8888 or by visiting NDB Bank's website on www.ndbbank.com.