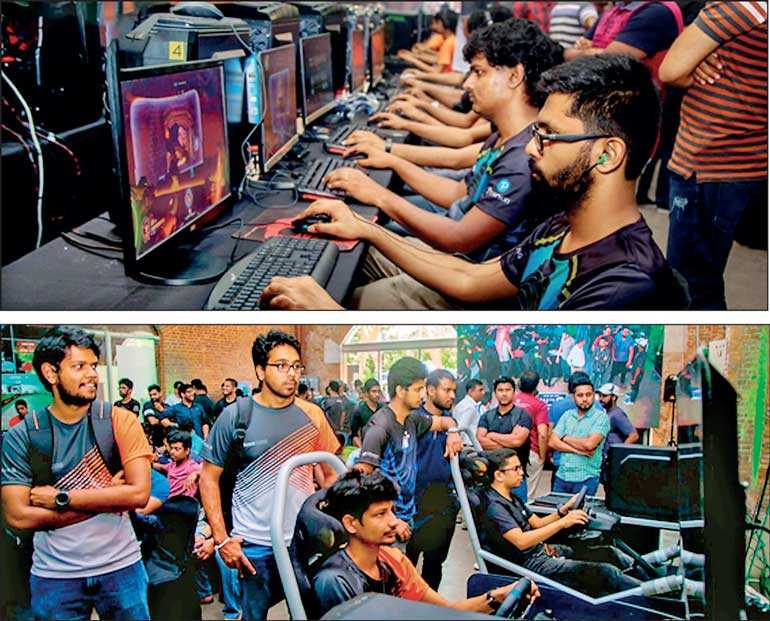 ---
The largest Mercantile-level sporting competition returns
The fourth annual Mercantile Esports Championship organised by Gamer.LK and powered by Sri Lanka Telecom PLC, will be held on 9 and 10 November where over 100 companies will compete to qualify for the grand finals to be held on 1 December.

Registrations are currently ongoing and will close on 4 November. Participants are invited to register for the event at mercantile.gamer.lk. Both segments will take place at Stein Studios Ratmalana and will be the basis for a one-hour television show to be aired after the event.

This year's championship will feature 12 gaming titles that companies can compete in – Call of Duty 4, DOTA 2, Counter-Strike: GO, League of Legends, Rainbow 6 Siege, PUBG Mobile, FIFA 19, Mortal Kombat XL, Fortnite, Tekken 7 and Clash Royale. A dedicated women's-only league will be held for Mario Kart and Mortal Kombat XL which will also carry points for companies that win the titles.

This year's championship is powered by Sri Lanka Telecom PLC who comes onboard as the title partner for the event. All games and live streams will be run via super-fast SLT Fibre connectivity allowing low latency, lagless gameplay and streaming. Sri Lanka Telecom PLC has been at the forefront of empowering digital entertainment and Esports in Sri Lanka with product offerings catering to gamers in the country.

MAS GamerTech has partnered Gamer.LK in developing a series of innovative solutions that will significantly improve gaming health, performance and longevity. This will be achieved through the use of next generation smart fabrics, with the ability to effectively address gamer health issues, such as those caused by repetitive strain and long hours of game play.

Honda is the Motorbike partner and will be giving away a Honda Navi motorbike to the Esports MVP. Honda is the two-wheeler market leader in Sri Lanka with prominent scooter models such as Dio, Grazia 125 & Activa-i and sports range motorcycles such as CB Hornet 160R, CB 160X & CBR 250R!

This year's Mercantile Esports Championship is also supported by the media partners MTV/MBC, the Cinema partner Scope Cinemas and the digital signage partner for the event Atom Media.

For more information and registration for the Mercantile Esports Championship, visit https://mercantile.gamer.lk and follow Gamer.LK on Facebook via fb.com/gamerlk for updates.