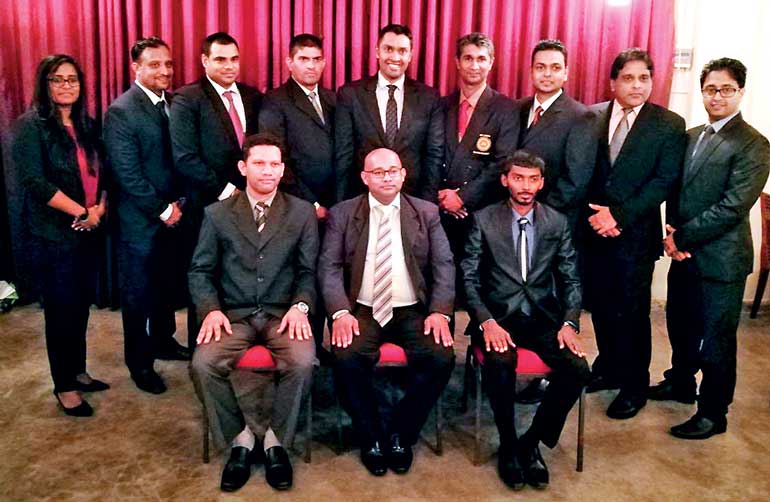 The Mercantile Badminton Association, which is the registered sports body for badminton in the mercantile sector, recently held its Annual General Meeting. More than 30 member firms were present at the AGM where the committee from 2017 was unanimously re-elected.

Therefore the MBA in 2018 will be headed by Roshan Fernando (Singer Plc) as the President while the Vice-President post will be jointly held by Mohan Fernando (Hayleys Group), Madura Jayasekara (Vallibel Finance), Moditha Jayasekara (Hatton National Bank), Hareendra Jayasundara (Standard Chartered Bank) and Sampath Happawana (ICM Micro). Dinusha Costa (Singer Plc) was re-elected as the Secretary for 2018 while Jayan Madusanka (Commercial Bank) will be this year's Treasurer. Assistant Treasurer is Indika Gunasena (Standard Chartered Bank) while the Assistant Secretary will be Pubudu Mallikarachchi (CDB Finance Plc).

Meanwhile, the MBA Tournament Secretary for 2018 will be Chandana Nilantha (HBC Family Tea) while Assistant Tournament Secretary elect is Suneendra Thennegedara (Lanka Orix Leasing Co). Apart from the election of the new committee, the financials for the 2017 year was also presented at the AGM. In comparison to 2016, the accounts showed extra savings in 2017 due to diligent financial management and were unanimously approved by the house.

Speaking at the AGM, President Roshan Fernando noted: "The MBA has had a solid year in 2017 and we expect an even better one this year. We hope to introduce several new program that will enhance the image of the MBA while also giving back to society and encouraging other mercantile companies to join with us."

The MBA will conduct free training campaigns for school level players and also hopes to donate sports goods for schools in need.

The regular tournaments conducted by the MBA will also go ahead as planned this year with focus on more publicity. The MBA also hopes to assist the Sri Lanka Badminton Association in further uplifting the game in the country, preparing policy documents, system implementations, player welfare and being actively involved in both local and international tournaments.