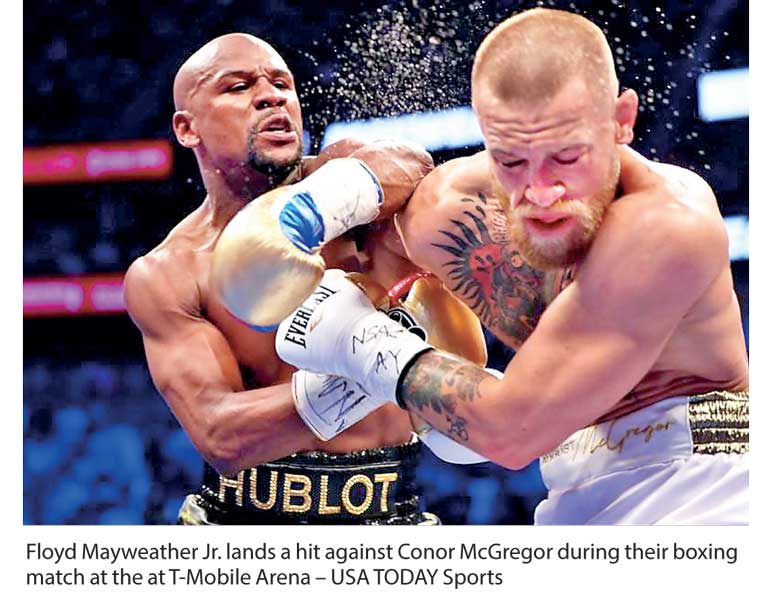 REUTERS: Ticket sales from Floyd Mayweather's superfight with Irishman Conor McGregor failed to top the record set by the American's 2015 bout with Manny Pacquiao, according to figures released by the Nevada Athletic Commission on Wednesday.

The Aug. 26 bout at the T-Mobile Arena in Las Vegas, billed as having the potential to break both the gate and pay-per-view revenue records, sold 13,094 tickets with another 137 complimentary tickets given out for a gate of $ 55.4 million (42.49 million pounds).

The figures are well below the $ 72.2 million generated by the Mayweather-Pacquiao fight at the MGM Garden Arena in Las Vegas, which sold 16,219 tickets.

Mayweather beat McGregor, a mixed martial arts champion who was making his professional boxing debut, by way of technical knockout in the 10th round to surpass heavyweight great Rocky Marciano's 49-0 record for most wins without a loss or draw. PPV numbers for last month's fight have yet to be released.