No final decision taken for permanent Team Manager post
---
By Sa'adi Thawfeeq
---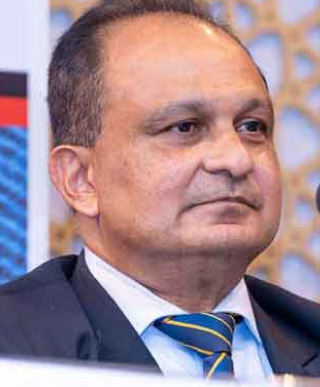 SLC CEO Ashley de Silva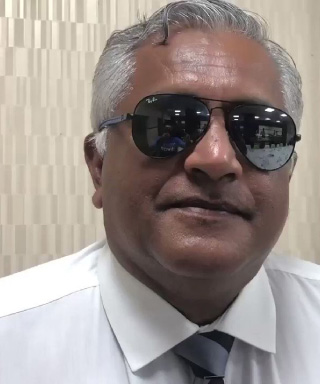 Manuja Kariyapperuma
---
Manuja Kariyapperuma will continue as Manager of the Sri Lanka cricket team to England as the Cricket Development and Technical Advisory Committee appointed by the Sports Minister and headed by former Sri Lanka cricketer Aravinda de Silva are still undecided whether to appoint someone permanently or on a tour-by-tour basis.

"The technical committee conducted the interviews for the post of permanent manager for the Sri Lanka team. There were five who came for the interview. Out of them we shortlisted about three, but we have still not made a final decision," said Sri Lanka Cricket CEO Ashley de Silva.

"We felt that for the England tour also to go ahead with the same manager because they are back-to-back tours (Bangladesh and England), and you also need to be in the bubble. Manuja has handled the role of manager well, we haven't had any issues as such, so we are quite happy with him. He also has the corporate background and all that. He also did apply but we haven't still decided on a permanent manager. The technical committee took a decision to go ahead with Manuja for England," continued De Silva.

"Within the next couple of weeks or so we might take a decision to appoint a permanent manager. We will take a call whether we want to go ahead with it or look at it on a tour-by-tour basis. A decision will have to be taken; the recommendations will come from the technical committee."

This will be the third consecutive series Kariyapperuma will be playing the role of team manager having first been appointed for the home Test series against Bangladesh and then for the recently concluded ODI series in Bangladesh.

"The three we have shortlisted have the cricketing background and they have the administrative skills also. Then again there is the maturity part of it as well. That's a decision, the technical committee will have to make," said De Silva.

"Basically, what we are looking at from the manager is that he should have a little bit of cricketing background as well as the sports background, it need not be cricket, but mostly the administrative skills. It's about inter-personal skills of how you get on well with people. The administration manager evolves around on so many things. One is communication skills, your interpersonal skills, your personality, your PR (public relations), how you can handle the media and so many things."


Team to continue in same bubble

The Sri Lanka team that went to Bangladesh for the ODI series will continue in the same bubble till they leave for England on 8 June.

"The team returned on Saturday and they are under quarantine for 3 days. Then they will carry out their training in a bubble. They cannot go back to their families, they have to continue in the bubble, then they go on a charter flight to the UK," said De Silva.

Sri Lanka does not begin the three-match T20I series against England till 23 June at Cardiff. "They are playing two warm-up games amongst themselves, and also the training part of it, they will have enough time for training in England," said De Silva.

Sri Lanka play England in three T20I matches on 23 and 24 June at Cardiff and on 26 June at Southampton, before commencing a three-match ODI series on 29 June at Chester-le-Street. The second and third ODIs will take place at the KIA Oval London (1 July) and Bristol (4 July).

"The squad of 24 players has been selected and sent for approval to the Sports Minister," said De Silva.